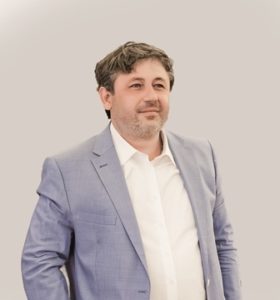 In 2018 the international SHIPPING magazine marks a glorious anniversary — 25 years!
This is truly a landmark event for all of us. It testifies to the authority and uniqueness of the publication, which was first published in 1993 and has been successfully covering the work of water transport in Ukraine, the marine industry and related industries for a quarter of a century on a professional level.
The magazine acquired the status of a worthy publication in the first years of its existence, having received recognition among specialists and experts, both in Ukraine and far beyond its borders. In fact, this was the only industry magazine on the information expanses of the CIS, which was read not only throughout the Black Sea region.
It should be noted that SHIPPING began to be published in a difficult time for independent Ukraine, when the shipping, shipbuilding, maritime and transport industries found themselves in a critical situation. Information support was very useful, that's why the magazine, starting from the first issue, took an active part in the formation and development of independent Ukraine as a maritime state, objectively covering all the events occurring in the transport sector, the port area and other industries.
The magazine had difficult times, but nevertheless, after a forced break in the mid-2000s, SHIPPING was reintroduced to the maritime community in 2016. Updated design and content allowed the publication in a short time to restore its reputation.
Today SHIPPING magazine forms a new style of thinking in modern market conditions.
Along with the study of the best practices of the foreign transport infrastructure, important analytical materials, we also publish articles highlighting the problems of industries, expert opinions, interviews with specialists, and so on.
For a quarter of a century, the publication proved its worth and I once again want to emphasize that there are no analogues to it! Today the magazine is widely known abroad, it serves as a platform for creating new business relations in the marine industry, and, most importantly, unites a wide readership — from state structures, holdings, specialized companies, organizations, ports, associations, research institutions to specialized universities.
I am sure that, thanks to our joint efforts, international SHIPPING magazine will be published for several decades!
Alexander Syvak, Publisher