Offshore-energy news portal reports that FueLNG, in cooperation with the Singapore Maritime and Port Authority (MPA), has completed the bunkering of Singapore's first LNG oil tanker.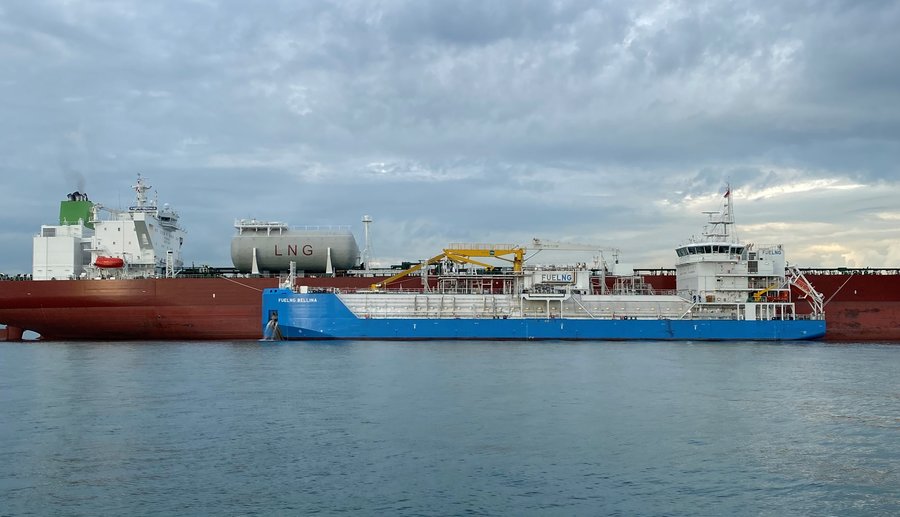 FueLNG, a joint venture between Keppel Offshore & Marine and Shell Eastern Petroleum, has completed a refueling operation for the LNG-fueled oil tanker Pacific Emerald. Pacific Emerald is the first of 10 new Aframax class tankers chartered by Shell Tankers Singapore from Sinokor Petrochemical.
The company said in a statement that FueLNG is committed to promoting the use of LNG as a marine fuel and is working closely with partners including MPA to accelerate Singapore's growth as a global LNG bunkering center. Commenting on the operation, Kua Lei Hong, executive director of the MPA, said:
"Singapore is delighted to host the first ship-to-ship LNG bunkering for an oil tanker in the port of Singapore. Today marks another milestone in Singapore's journey as an LNG bunkering hub. "
FueLNG aims to provide a total of 30 to 50 ship-to-ship LNG bunkering operations in 2021.