The press service of the State Border Service of Ukraine reported that an act of acceptance of the hull of the first patrol boat FPB 98 MKI from the French company OCEA was signed. In total, it is planned to present twenty boats for Ukrainian border guards.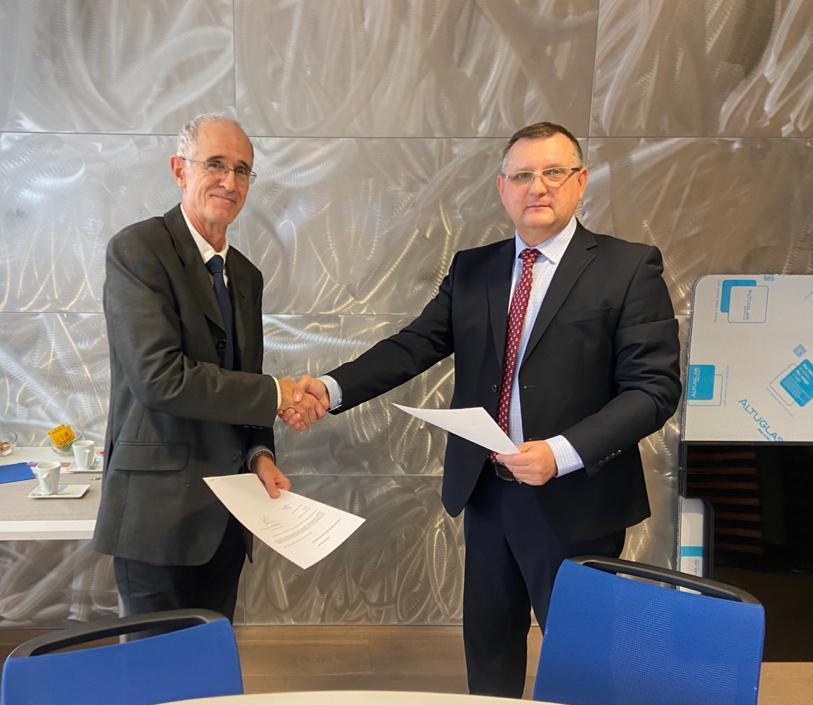 «Today, February 18, the head of the working group, Captain 1st Rank Vladislav Smirnov and the director of production and quality of the OCEA company, Luc Bulestre, have signed the acceptance of the hull of the first FPB 98 MKI boat for the Marine Guard of the State Border Guard Service of Ukraine. In addition, during the visit, representatives of the State Border Service are examining the company's production facilities, checking the readiness and construction of other mortgaged buildings», — the press service said.
It is worth mentioning that five more boat hulls are in the works now. One of them has already been completed by 60%. Members of the Ukrainian team will accompany the stages of boat construction, coordinate the relevant documentation, participate in tests and other inspections related to the construction of boats.
The magazine «Shipping» reminds that on July 22 a contract was signed on the implementation of the Ukrainian-French project to strengthen the maritime security system and guard the border of Ukraine. As a result, Ukraine will receive modern boats to protect state borders.