The crew of the bulk carrier Anastasia, operated by MSC, will leave for Japan, thus completing a six-month stay in Chinese waters. The situation has turned into a real humanitarian crisis. Most of the crew aboard the Anastasia are from India. They have become the focus of the China-Australia confrontation over coal imports. Anastasia arrived in China carrying coal, and, like other vessels, did not receive permission to unload or change crew.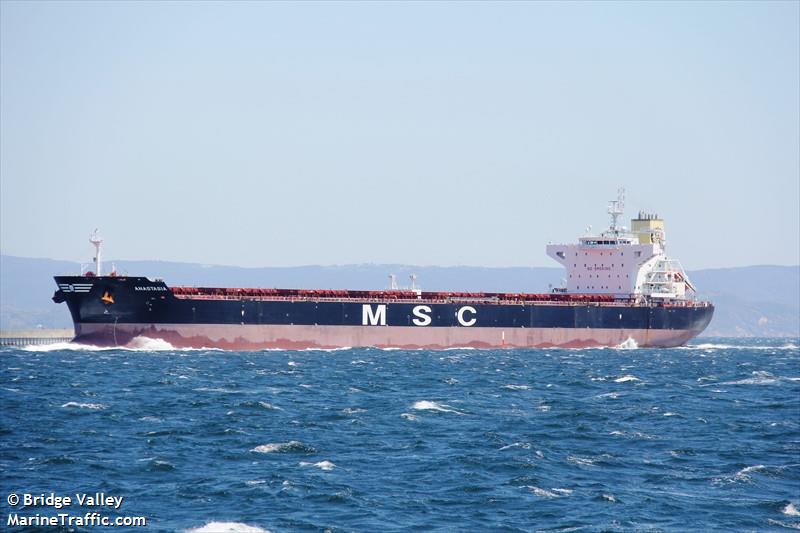 MSC announced today that it had come to an agreement with the charters of the vessel as well as the authorities to complete the crew change in Japan. The ship left China on February 4, where it has been anchored near the port of Kaofeidian since September, and now stands in Hiroshima Bay. The MSC expects the crew to come ashore and repatriate to other countries after meeting health requirements in Japan.
Completing the crew change in Japan, according to MSC, was the fastest and most effective way to provide the necessary assistance to seafarers. Dozens of ships have been stranded off the coast of China in recent months over a trade dispute. It has recently been reported that China may allow the unloading of several ships as a humanitarian act, although China appears to be adhering to its ban on Australian coal imports.