French shipping group CMA CGM has signed to acquire Finland's Containerships from Container Finance Ltd Oy. Containerships specializes in the intra-European shortsea shipping and logistics market. Container Finance's holdings in Multi-Link Terminals Ltd and CD Holding Oy are also included in the deal and will become part of CMA CGM Group. Containerships has a fleet of 15 containerships mostly below 1,000 TEU capacity. It also has four LNG newbuilds on order in China. The four vessels are scheduled for delivery between August 2018 and January 2019. Containerships has invested up to 200 million euros to build its LNG logistics chain in preparation for the vessels. In addition to the four newbuilds, the company's concept also includes LNG-powered trucks and an LNG refueling station in the UK. The company says that plans for the newbuilds have not been changed and will be included in the acquisition. CMA CGM, which is the world's second biggest container shipping company, says the acquisition will strengthen its offerings in the intra-European market and further 'densify' its regional network.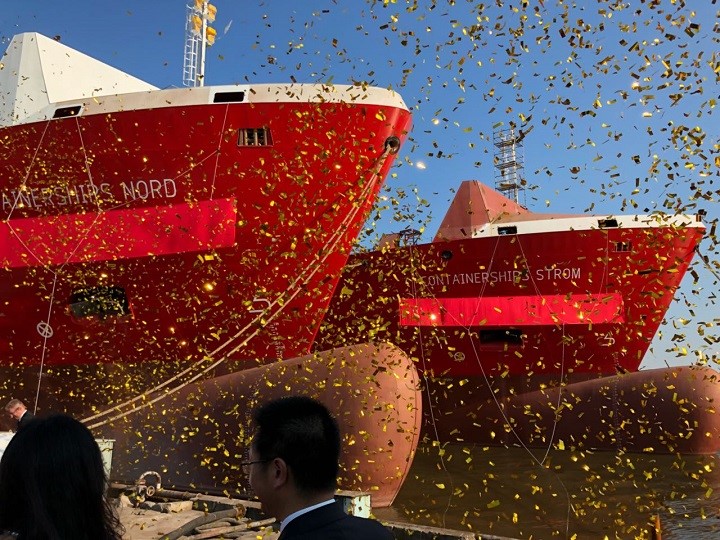 "The acquisition of Containerships will strengthen even more the development strategy implemented by Rodolphe Saadé, CMA CGM Group's Chairman and CEO, aimed at densifying the Group's regional network," CMA CGM said in statement.
The transaction remains subject to approval by the relevant authorities. It is expected to close in the closing is between 3-6 months, Container Finance said in a stock exchange release.
Founded in 1966, Containerships employs a workforce of 560 and operates in:
The Baltic region
Continental Europe
The UK and Ireland
And in the Mediterranean between Turkey and North Africa, offering services and logistics solutions by ship, truck, rail and barge
In 2017, Containerships had net sales of 227 millions euros. CMA CGM says the addition of Containerships will complement its CMA CGM and its affiliate MacAndrews' service offering in North Europe and the Mediterranean. With the acquisition, CMA CGM will also expand its intra-regional market services. The company's intra-regional subsidiaries already include CNC in Intra Asia, Mercosul in Brazil's domestic container shipping market, Sofrana in the Pacific Islands regional trade, and MacAndrews in Europe.