Louisiana-based SEACOR Marine has completed the installation of the first hybrid battery power system on an an offshore support vessel in the Gulf of Mexico. SEACOR Marine conducted the upgrade of its OSV SEACOR Maya at Bollinger Shipyards in Morgan City, Louisiana. In March 2018, the company contracted the American Bureau of Shipping to class the SEACOR Maya as the first OSV in the Gulf of Mexico to operate using hybrid power. Following the successful modification to hybrid lithium battery power propulsion and successful sea trials in May, the vessel was issued its Interim Class Certificate from the ABS with additional notation BATTERY-Li, the first ever ABS OSV to have this notation. SEACOR Maya is currently operated by MexMar, SEACOR Marine's joint venture in Mexico.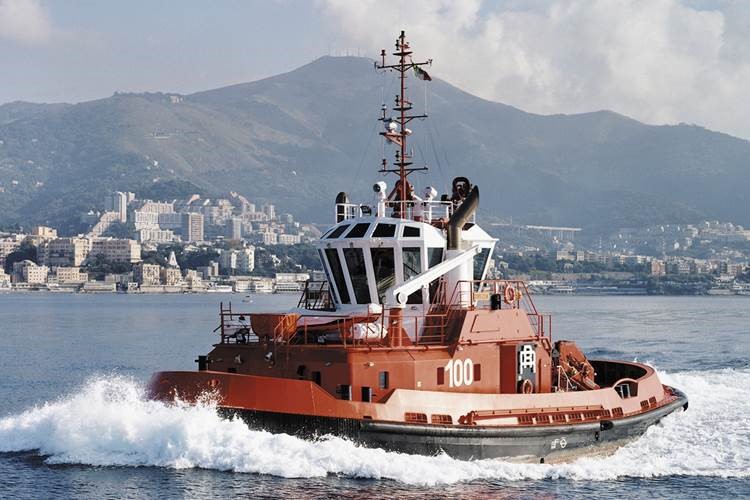 "The successful installation of a hybrid power solution along with the first ever ABS OSV BATTERY-Li notation is a big milestone for our company," said John Gellert, SEACOR Marine's Chief Executive Officer. "We have long believed that cutting edge hybrid power technology has the potential to improve vessel efficiency, while reducing fuel consumption and emissions by as much as 20 percent. Early indications from sea trials of SEACOR Maya put us well within reach of this target and validate the success of our investment."
The new hybrid lithium battery system will also help us improve safety, drive energy efficiencies and reduce our overall environmental impact. As governments tighten emissions standards, this technology will be a key competitive differentiator, leaving us well placed to take advantage of an upturn in the market," Gellert added.
SEACOR Marine has also engaged with ABS to provide the additional BATTERY-Li notation on three additional OSVs operated by MexMar, including:
SEACOR Azteca
SEACOR Warrior
SEACOR Viking
The vessels are expected to be upgraded to a similar battery system as SEACOR Maya with the upgrade expected to be completed by September 2018. SEACOR Marine will also install the technology onboard six vessels under construction at COSCO shipyard in Guangdong. The first two vessels are due for delivery by the end of 2018, with the remaining vessels set for delivery in 2020. The lithium-ion-based systems for all four vessels, called the Orca Energy Storage Systems, is supplied by Corvus Energy. Kongsberg Maritime designed the supply and integration of the hybrid power into the vessels' control, power monitoring, and dynamic positioning systems. Corvus and Kongsberg are contracted on all four of vessels operated by MexMar as well.