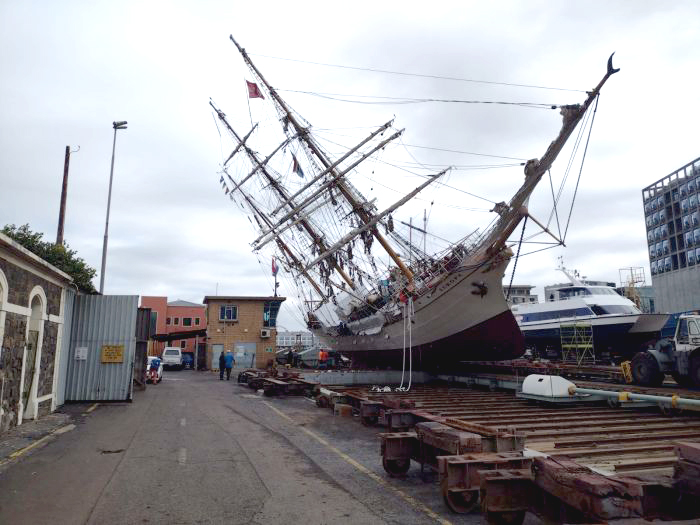 This is the first capsizing incident in the 112 years of its existence. The event took place on May 20 in Cape Town, where the ship was going to be restored and prepared for the next expeditions.
The ship capsized to starboard at the bottom of the dry dock. The crew left the ship, everyone is safe, one crew member was injured and was taken to the hospital.
Workers immediately inspected the vessel for possible damage. Due to its relatively small size and compact form, damage, if any, may not be serious.
Until recently, Bark EUROPA has completed its Antarctic expedition season. Where he participated in research and teaching programs. This amazing vessel has become a symbol of sea adventure and travel to distant ocean spaces.
The ship is expected to depart Cape Town for a 53-day ocean voyage across the Atlantic Ocean on June 13 to finish in Horta, the capital of Faial Island in the Azores, Portugal.
The ship was built at the Stulken shipyard in Hamburg back in 1911 under the name Senator Brockes. Initially, it was conceived as a floating lighthouse and was anchored on the Elbe for a long time.
In 1986, the new owner of the vessel, Harry Smith, began its reconstruction and conversion into a three-masted barque. After several years of repair, «Europe» received a modern look and the name that it bears to this day.