When Mohammad Aisha signed a contract with the first mate of the MV Aman container ship feeder in 2017, he could not even imagine that he would no longer be able to leave it. In July of the same year, the ship was detained in Suez, Egypt, and stayed there for four years. The story has been published on many foreign sea portals. In particular, the Maritime-executive website reports that most of the crew left for home in 2019, leaving Mohammad Aisha alone. He became an engineer, cook and sailor all rolled into one.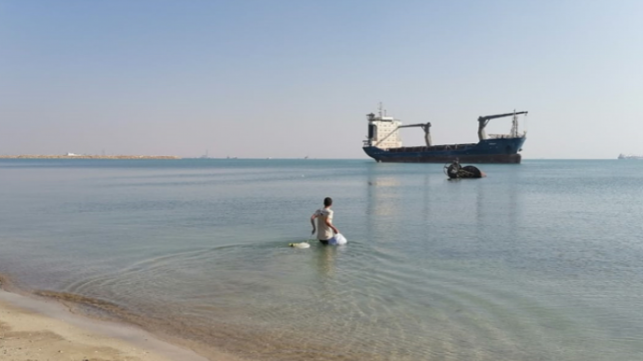 How did it happen? According to the International Transport Workers' Federation (ITF), Aisha is legally bound to the ship following a local court order in which he was appointed as the «legal guard» of the ship. Except for going ashore for food and water, he must remain on board until the abandoned ship is sold at auction.
"In March last year, the ship ran aground due to bad weather," says Mohammad. "Since then, no one has provided me with fresh water, food or diesel fuel. Every few days I had to swim to the shore to get food and water, and to charge my phone. Now such a landfall puts my life at risk due to the cold and poor health (several times I almost drowned), "the sailor admits.
The Egyptian authorities have viable options for repatriating a man to his home country, Syria. The union is concerned and insists on urgent action: the seafarer has been alone for more than 15 months and is reportedly showing signs of malnutrition, poor health, both physical and mental.
"I have asked for repatriation many times. But the port authorities refuse to leave me, "Mohammad tells ITF.
The organization offered to pay for his travel home and treatment. However, local authorities denied the sailor permission to leave and took his passport, which had expired. The union has called on the Bahrain flag state (ship register) to intervene in the matter.
"This is probably one of the worst cases we have encountered," admits Steve Trousdale, ITF Inspection Coordinator.
Unfortunately, Aisha is not the only sailor trapped in Egypt by a local court. The ITF is also trying to free another freighter captain, who is prohibited from leaving Egypt until the case is closed or another person in charge is appointed.