The press service of the Ministry of Infrastructure reported that today Vladislav Krikliy held a working meeting with representatives of the Turkish company «Gulermak». The parties discussed the prospects of possible cooperation in the implementation of large-scale investment projects in Ukraine in the field of infrastructure and transport.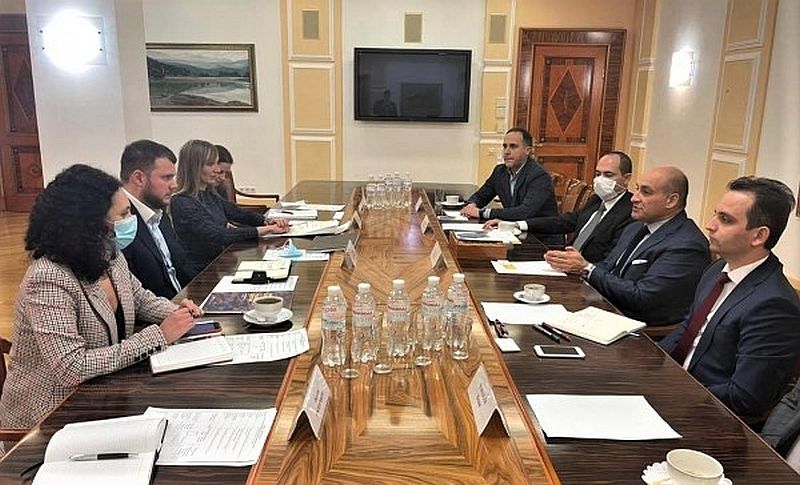 The event was attended by Gulermak's CEO Burak Vardan, other representatives of the company and the Ukrainian Ministry.
Vladyslav Kryklii noted that Ukraine is interested in developing mutually beneficial investment cooperation with Turkey and already has a successful experience of cooperation with Turkish companies, so we wish to further develop this cooperation. He invited representatives of Gulermak company to participate in large-scale investment projects in the transport sector of Ukraine and shared the Ministry's plans for the future.
According to Vladyslav Kryklii, the preparation of the next concession projects in the maritime sector in the ports of the Chornomorsk, Berdyansk, Odesa and Izmail is underway. A preliminary feasibility study for the project in the Belhorod-Dnistrovsky Sea Port has also been developed and adopted, and the search for financing concession projects in the ports of Mariupol and Reni continues. In addition, the Ministry is seeking technical assistance to further fund the modernization of navigable locks on the Dnipro to increase their capacity.