The Russian con/ro «Sparta III» has gotten stuck in the ice in the Arctic waters of Yenisey Gulf, an inlet on the Kara Sea, according to  TASS. The vessel became caught in the ice on December 13. She ran low on food and water as the crew attempted to break out, a shipping source told TASS, and unspecified equipment froze up.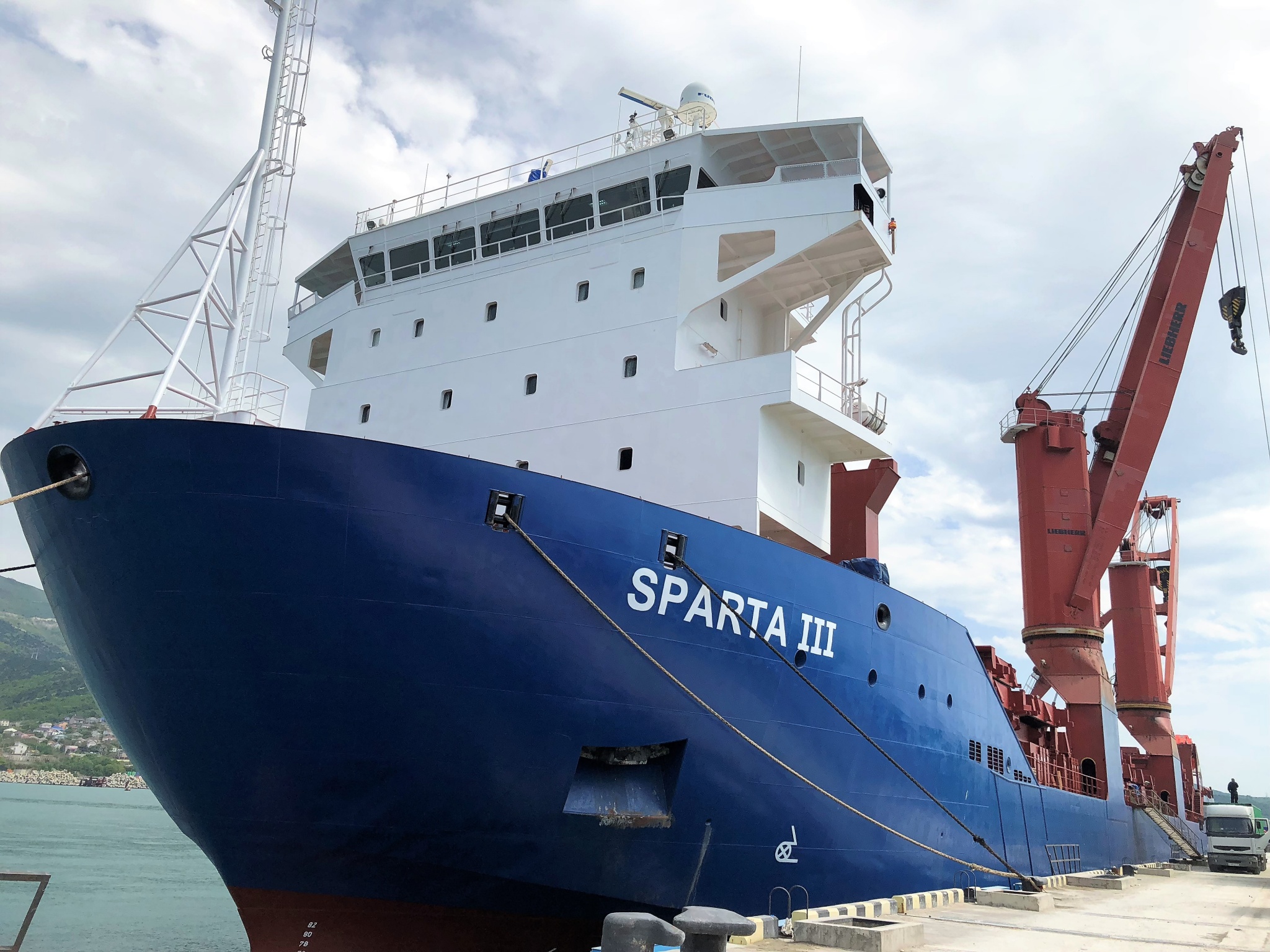 The crew's effort to free the vessel has not shown signs of success, and AIS tracking shows that Sparta III remains stationary, attended by one offshore tug. With the Siberian winter setting in, operator Oboronlogistics has called for heavy icebreaker assistance.
On board, fuel and water supplies are limited or running out, the crew is struggling with icing. Attempts to free, chop the ship did not lead to anything. They are awaiting agreement and an attempt at the arrival of a large icebreaker. Appliances are frozen.