The Maritime-executive portal informs that on Tuesday night, during mass rescue operations, the U.S. Coast Guard worked with the Canadian Coast Guard and the Royal Canadian Air Force to evacuate a trawler crew in the North Atlantic, about 130 miles south of Halifax. In conditions of great excitement, the helicopters performed 27 individual ascents to save most of the crew; the other four survivors were transferred to a Canadian Coast Guard vessel.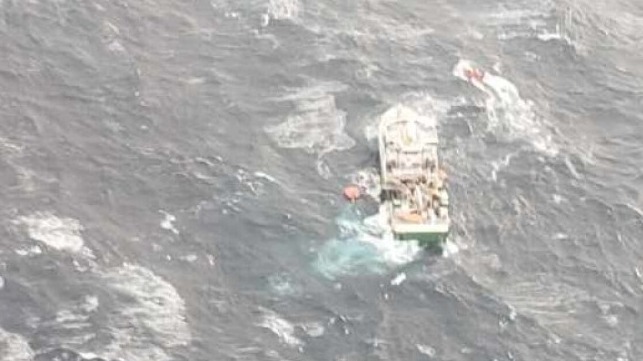 At around 19:00 on Tuesday, the Canadian Joint Rescue Coordination Center in Halifax contacted the US First Coast Guard to transmit a distress signal from the fishing vessel Atlantic Destiny. His crew reported that the ship broke down and a fire broke out. The crew managed to extinguish it on their own, but they were still without an engine. The ship began to sink.
Two Coast Guard helicopters and one Ocean Sentry SAR aircraft, as well as a Royal Canadian Air Force Cormorant helicopter, were sent to the scene.
The conditions were harsh, with wind speeds of 35 miles per hour. Despite the bad weather, the helicopters coped with the task. The remaining sailors were transferred to the Canadian Coast Guard Cape Roger at approximately 07:00, and the Atlantic Destiny sank at 09:36. All crew members were rescued safely, no injuries were reported.
«It was one of the craziest rescue operations I've been involved in, given the situation and how many climbs we had to make,» said Philip Morales, a U.S. Coast Guard.