On Tuesday, MOL announced that together with Oshima Shipbuilding Co., Ltd. and Iknow Machinery Co., Ltd. an agreement was reached on joint research and development of Iknow Delta Sail Crane sails. This is a special sail that can be mounted on ship's cargo cranes to increase traction.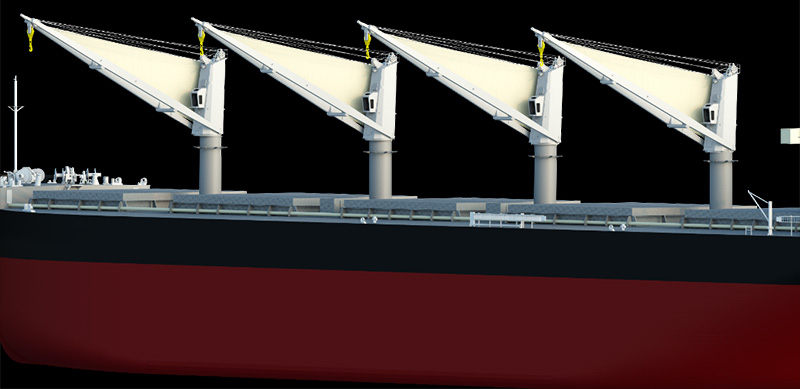 The joint project aims to reduce greenhouse gas emissions from ships on the move by deploying a sail placed on the ship to use the sea wind, which will create additional driving force. Many vessels operated by MOL Drybulk are equipped with cranes. The company plans to explore the possibility of installing Delta Sail on a wide range of vessels.
Note that MOL has been working for some time to achieve the medium and long-term goals of the MOL Group 2.1 Environmental Vision project, including «achieve net zero GHG emissions by 2050».
Magazine «Shipping» Odessa