Prime Minister of Ukraine Denis Shmygal and Prime Minister of the Slovak Republic Eduard Geger met on November 12 in Uzhgorod during a working visit of the Prime Minister of the Slovak Republic to Ukraine. During the meeting, many important elements of cooperation were discussed. Thus, the prime ministers noted that a clear result of the joint work of both sides is the resumption of the full-fledged functioning of the Uzhgorod International Airport. Both sides agree that it is necessary to intensify cooperation in realizing Ukraine's course towards European and Euro-Atlantic integration and support the importance of signing the Joint Declaration on the Recognition of Ukraine's European Prospects of November 2, 2021.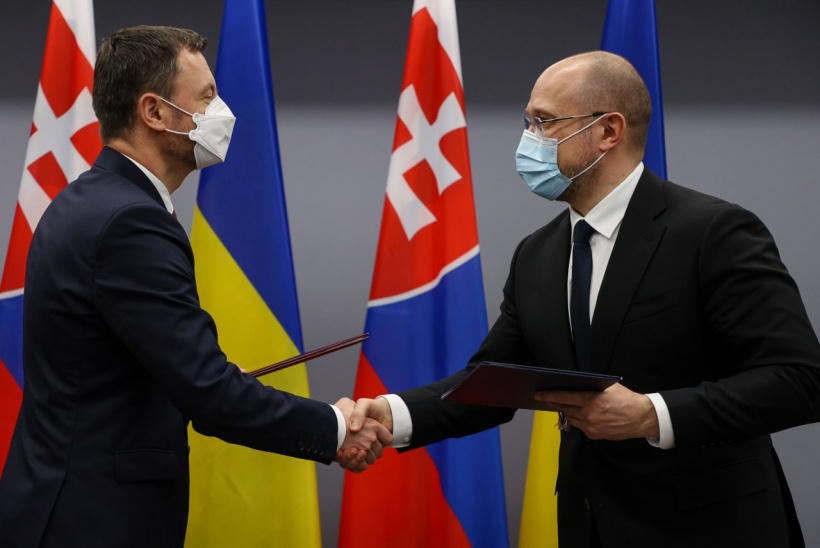 There was also an increase in trade and economic indicators between Ukraine and Slovakia in recent years, despite the negative impact of the pandemic crisis. The sides agreed that there are all prerequisites for building up bilateral trade and for the participation of Slovak businesses in Ukrainian investment projects. Also, the prime ministers agreed on the need to continue cooperation on promising transport projects, as well as the development and expansion of cross-border transport infrastructure.
"In the transport sector, an important component of interaction can be the provision of rail container traffic on the Asia-Europe route. The carrying capacity of the Ukrainian railways allows, and we are interested in attracting additional freight traffic through the territory of Ukraine," said Denis Shmygal.
Shipping Magazine Odessa