Yesterday, a vessel "DIJKSGRACHT" with an imported cargo of wind turbine components — 35 elements, 80 tons each, produced by the Danish company Vestas — was moored to berth No. 5 of the container terminal of the enterprise. This company is the world leader in the production of wind turbines. They manufacture innovative onshore wind turbines that maximize power generation in low to medium wind conditions. They were put into industrial production in early 2021, and one of the first enterprises where they will be installed will be a Ukrainian wind farm.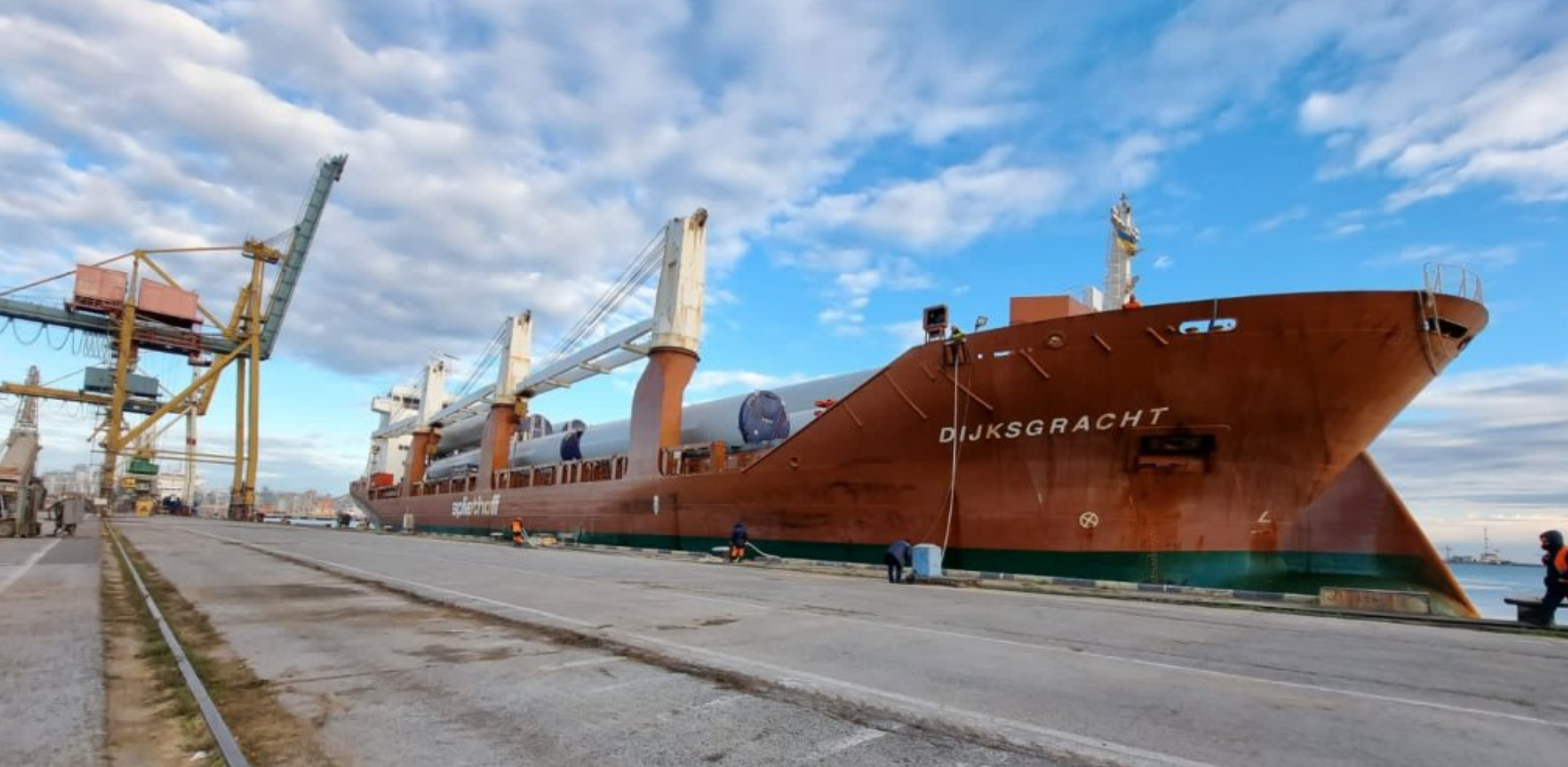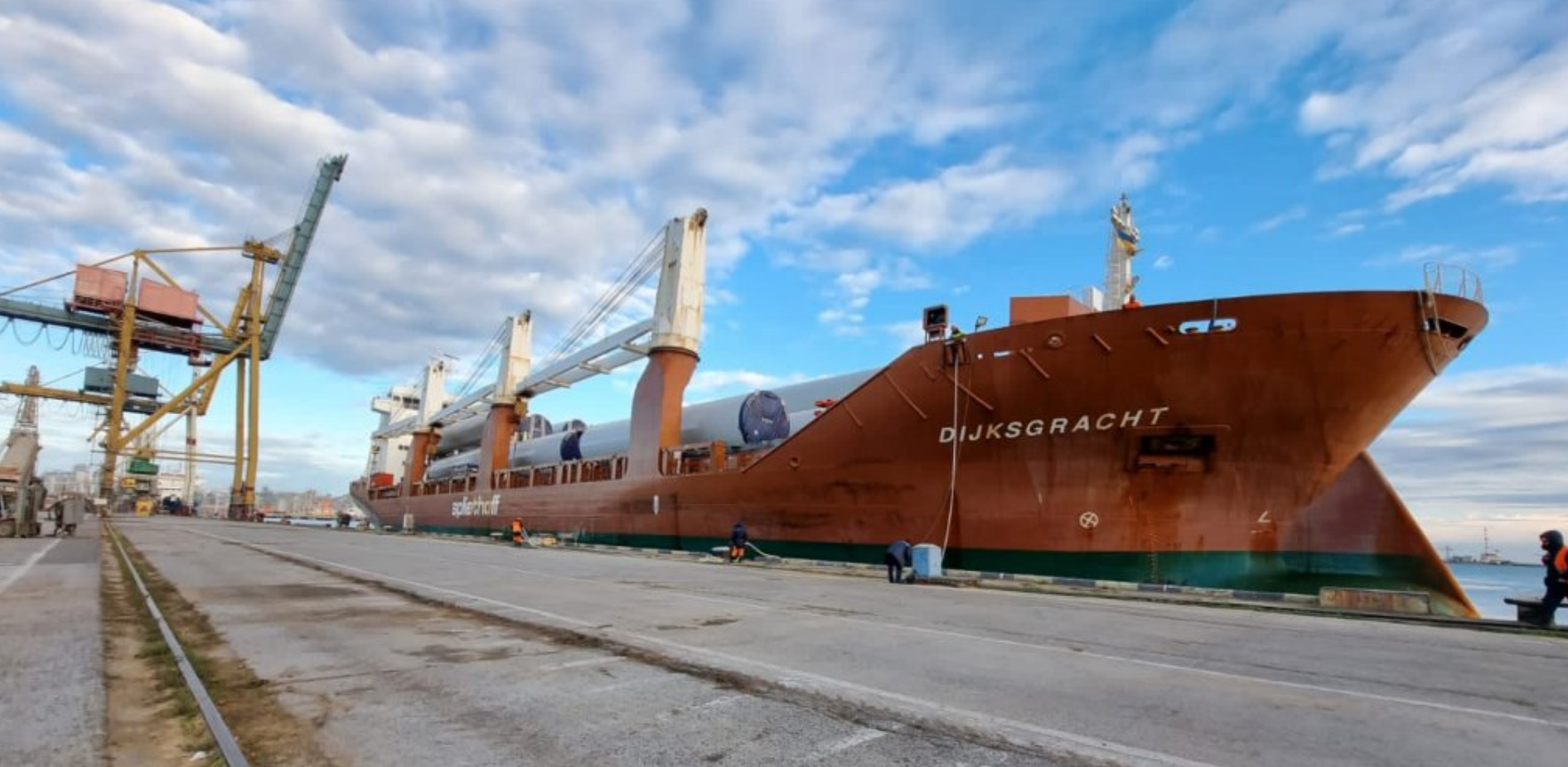 This is the first vessel with imported cargo, which delivered the first batch of wind turbine elements within the framework of the Tiligul wind farm construction project in the Nikolaev region. Two more ships will deliver the cargo by the end of December.
Now the ship is processed according to the scheme: ship-vehicle-warehouse with the help of paired ship cranes with a capacity of 120 tons. Further, the racks are transported to the rear of the warehouse No. 15 of the container terminal and are folded by two twin truck cranes. The finishing of m / v «DIJKSGRACHT» is scheduled for December 4th.
Magazine «Ship navigation» Odessa