The long-awaited cruise ship Sea Dream II visited Odessa today. It is interesting that it was built on September 29, 1984, which means that tomorrow it will celebrate a significant date!
"Launching a vessel into the water is usually compared to the baptism of a child. So tomorrow the crew and passengers of the Sea Dream II will celebrate a significant date — the next "birthday" of the cruise ship, "the press service of the Odessa port says.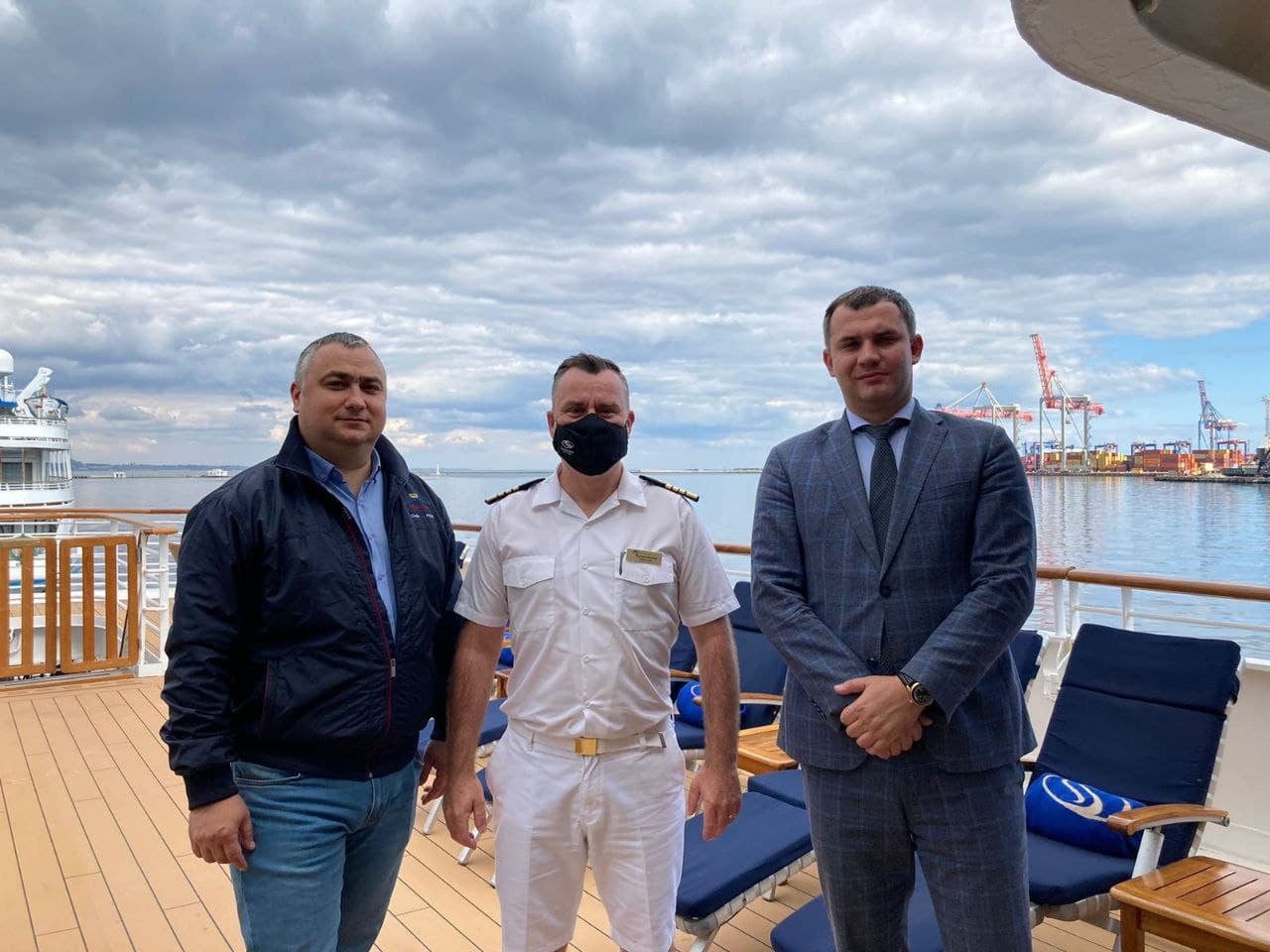 For Odessa, this liner is the first passenger ship under a foreign flag since the beginning of the Covid-19 pandemic. Note that the port administration showed respect for the crew and congratulated the sailors on their little holiday. In the afternoon, the head of the Odessa branch of the State Enterprise «Administration of the Sea Ports of Ukraine» Maxim Lapay and the Deputy Head for Operations Denis Karpov boarded.
"Representatives of the port administration presented the British captain Michael Macleod with a souvenir — a ship clock built into a stylized copy of the steering wheel of an old sailing ship. Handing over the gift, Maxim Lapay warmly thanked the captain, crew and all passengers for the courage they showed in deciding on a travel to Odessa during the pandemic, and expressed the hope that the impressions of the tourist facilities of the sea capital of Ukraine and the hospitality of Odessa residents will surpass their wildest expectations», — the message says.
Sea Dream II will stay in Odessa for a day. During this time, tourists will have time to take a sightseeing tour of the city, visit the world famous Opera House, museums in the catacombs and the Shustov winery.
Magazine «Shipping» Odessa