A new strain of coronavirus scares the shipping industry. Only recently has it dealt with the crew change crisis when a new threat emerged. To stave off a possible new wave of crisis, the main maritime unions have announced the launch of a new initiative to create a network of quarantine facilities. The groups said the program is urgently needed to prevent the shipping industry from returning to the worst extremes of the crew change crisis, which left 400,000 long-term sailors on board at the end of 2020.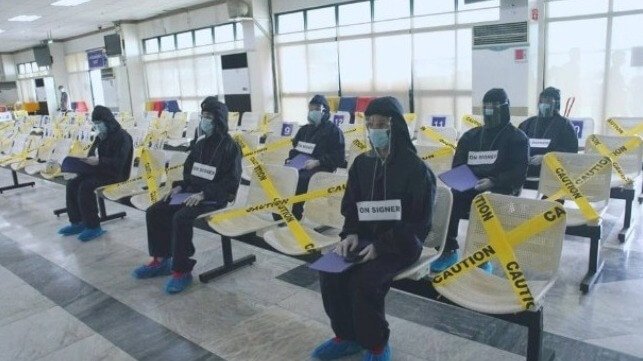 The program, called #CrewEQUIP, will have a list of trusted hotels available for quarantine, which will be independently verified and verified by Lloyd's Register, the program's external auditor. Efforts are aimed at overcoming frequent changes in state border policy that affect the work of the international crew.
"This new program with a list of quarantine facilities will give the industry more confidence that a large proportion of seafarers will be able to travel regularly around the world, and that there is significantly less risk of contracting Covid-19 if a seafarer joins the crew after being quarantined in the hotel of #CrewEquip," said Captain Belal Ahmed, Chairman of the International Council of Maritime Employers.
Trade unions note that governments have made crew movements difficult due to the many changing rules. The Crew Enhanced Quarantine International Program (#CrewEQUIP) is a partnership between the International Maritime Employers' Council, the International Chamber of Shipping, and the International Transport Workers' Federation. Collectively, the organizations represent more than 80 percent of the global merchant fleet and nearly one million international seafarers through almost 200 affiliated unions.
Shipping Magazine Odesa