On Saturday, the crew of a Coast Guard rescue boat pulled three survivors out of the water after their ship sank five miles off the coast of La Push, Washington. At approximately 2:40 pm, officers on duty at the Coast Guard Command Center in Puget Sound received a distress call over Channel 16 from a man who reported that the ship was beginning to sink.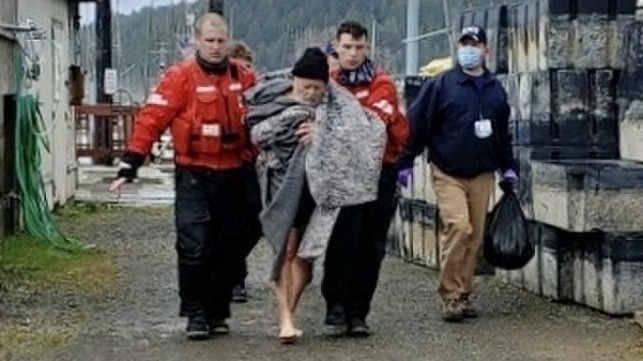 Ten minutes later, the Quillayute River Motor Lifeboat Station Lifeboat Team (MLB) was dispatched. At wave heights of eight to ten feet and wind speeds of 30 miles per hour, the rescue team began their search. At 15:10 they noticed three people in the floating debris. None of the survivors were wearing life jackets.
The sailors were taken aboard the boat. The third survivor struggled to stay afloat. All three had symptoms of hypothermia. By 15:35 the rescue team returned to La Push.
The ship sank with several hundred gallons of diesel on board. The Coast Guard is assessing the potential for contamination from the wreck. A Dolphin rescue helicopter has been dispatched from Port Angeles to monitor for possible contamination.
Shipping magazine Odesa