Yesterday in Asia, CMA CGM, a world leader in shipping and logistics, and FueLNG, a joint venture between Keppel Offshore & Marine Ltd (Keppel O&M) and Shell, conducted the first liquefied natural gas (LNG) container ship bunkering operation. As a result, the container ship CMA CGM SCANDOLA was fueled with 7,100 m3 of LNG with FueLNG Bellina, Singapore's first LNG bunker.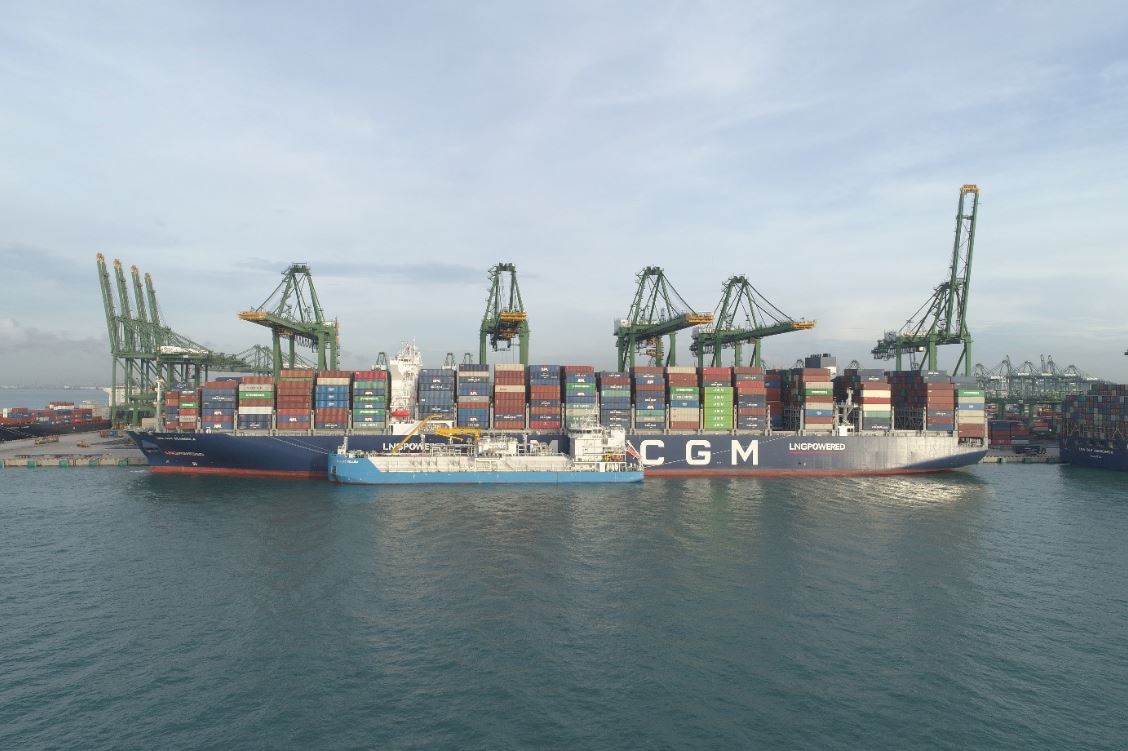 "The use of more sustainable fuels is an important element of the decarbonisation strategy. As the shipping industry explores alternative zero-carbon fuels, LNG is a viable transitional fuel. As a global bunkering hub, we are pleased to partner CMA CGM, FueLNG, Keppel Offshore & Marine and Shell Eastern Petroleum, to provide more sustainable bunkering solutions for the shipping industry. It also marks another major milestone as Asia's first ship-to-ship LNG bunkering operation with simultaneous cargo operations," said Senior Minister of State for Transport and Foreign Affairs, Mr Chee Hong Tat.
The CMA CGM SCANDOLA is the first of six new 15,000 TEU LNG-fueled container ships the CMA CGM Group has prepared for bunkering in Singapore this year.