The trade war between the US and China, which has been in a state of containment for almost a year, is entering an active phase and promises to be a long one and difficult to resolve, without an obvious winner. Commodities will be bargaining chips in the war where higher political interests are at stake. The world grain carry-over stocks are expected to decline: though total grains production is projected to rise from the prior year, consumption is seen rising to a new high.
Ukrainian manufacturers have been building up their strength for several years in a row, and becoming an influential player on the world grain market. How to get the most out of the opportunities? Will Ukraine be able to improve its position compared to other players in the Black Sea region?
The program of the IV Grain Ukraine international conference, which will be held May 24-25 in Odessa, will be dedicated to the prospects of the Black Sea grain in the 2019/2020 season. According to the managing director at TRADAIDE and moderator of the analytical and trade sections of the conference, Ivanna Dorichenko, the Black Sea grain is in a rather privileged position, since it has already occupied a serious niche in international consumer markets and continues to move forward steadily, often bypassing its competitors — Europe, States and Australia. Therefore, today, more than ever, it is important to retain this advantage in already loyal markets and continue to expand the geography of supply.
Market experts and analysts gave a preview of forecasts regarding Ukraine, which will be discussed during Grain Ukraine conference.
Although China's economy is growing more that 6% per year, the giant remains price-sensitive, which is good for Ukrainian grain traders. "China's market is one of the most promising for us," — comments the President of the Ukrainian Grain Association (UGA) Nikolay Gorbachov. "In the current situation of the trade war between the United States and China, we, as a supplier of grain, are in an advantageous position. Our main method and instrument of competition is the price!"
Miriam Morath, Senior Economic Analyst at International Grains Council (IGC), says that there could be an opportunity for Ukrainian rapeseed farmers if Chinese authorities were to grant phytosanitary permissions for rapeseed imports from Ukraine. "Since trade relations between the US and China got more difficult, farmers from Brazil mainly filled the gap in soybean arrivals. However, demand from China has also been slowing, partly linked to the aggressive outbreak of African Swine Fever," comments Miriam.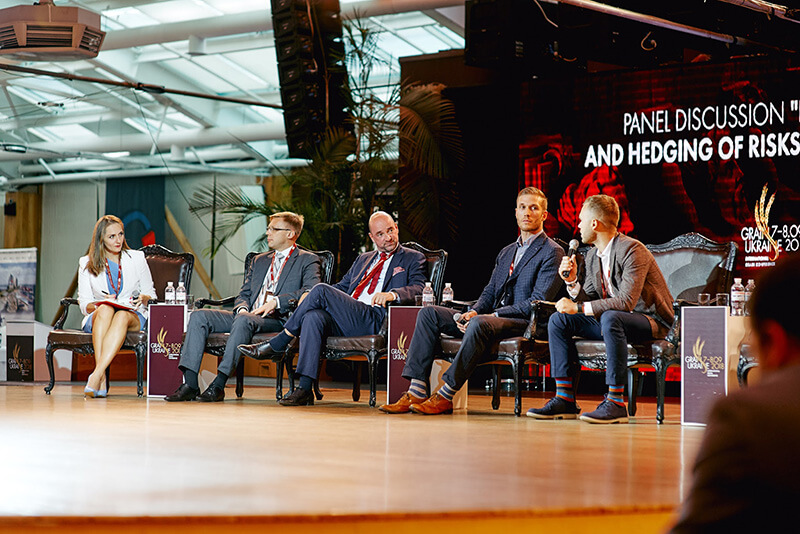 "South American and Black Sea exports will benefit as a result of the trade war impasse, but at what price?", asks Enzo Merluzzi, Analyst at Avere Commodities SA. At Grain Ukraine 2019, he will share his forecast for the global corn and wheat markets for 2019/2020: "Large supplies in corn and wheat dominate the 2019/2020 balance sheet but adverse weather could still reshape the balance sheets, US corn acres are becoming a real concern," predicts Mr. Merluzzi. "The threat to Ukrainian farmers is in predicting the stability of future yields, especially the corn ones. Can Ukraine repeat last year's spectacular corn yields? Are we witnessing a structural change in corn productivity as US and South America are experiencing or it happened occasionally?" The analyst sees opportunities for Ukraine in the opening of new export directions, as the import of corn from the EU in the 2019/2020 season will sharply decline.
"Amid record demand and only a minor supply expansion, a third successive depletion of global stocks is predicted. And it will take at least three good seasons to rebuild stock levels," predicts Miriam Morath. How, in these conditions, Ukraine will form the price of grain and get the maximum result from international contracts? This question will be discussed on the Trade Panel at Grain Ukraine by Vasile Varvaroi, General Manager of the Danube Region/Ukraine at Cargill, Hazem Saker, Senior Trader of Promising International Trading Co. DMCC, Roman Rusakov, Black Sea Trader at Olam International, and Elena Zyrianova, Director at Engelhart Commodities Trading Partners.
Miriam Morath says that infrastructure is one obstacle to the development of Ukrainian grain manufacturers. The core steps of logistics development will be the topic of the Infrastructure Panel at Grain Ukraine 2019? which will be moderated by Nikolay Gorbachev. The participants will be Viktor Dovgan, Deputy Minister of Infrastructure of Ukraine for European Integration, Maxim Shirokov, CEO of Terminal Group Risoil S.A., Anton Sabaleuski, Director for Strategic Development and Investment Policy at Ukrzaliznytsia (Ukrainian Railways), Mykola Miroshnychenko, Director for Logistics at Kernel, and Valerii Tkachov, Deputy СЕО on Logistics at Delta Wilmar CIS. Among other things, the panel participants will discuss public-private partnerships to solve problems with rail traffic. On May 16, Yevgen Kravtsov, the head of the board of Ukrzaliznytsya, said that the company supports the liberalization of rail traffic, and the opening of the market will take place in 4–5 years.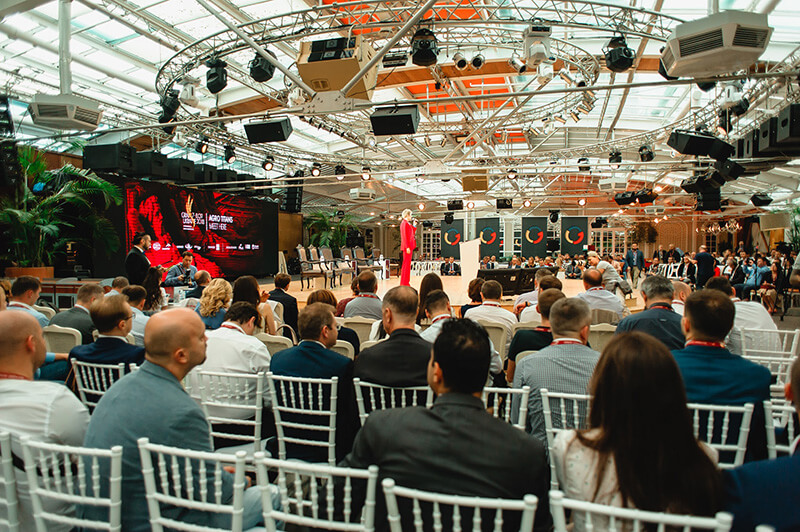 This year's financial panel will focus on the prospects for financing the Ukrainian agricultural sector in the context of political risks and uncertainty. Vladyslava Magaletska-Rutytska, Vice President of SigmaBleyzer Investment Group, LLC., as the panel moderator, will address questions to the Deputy Head, Ukraine (Infrastructure & Energy) EBRD Marina Petrov, Head of IFC Operations in Ukraine Olena Voloshyna, Investment Director and Representative Ukraine at the Investment Fund for Developing Countries (IFU) Olexiy Parkhomchuk, Food, Beverage, and Agri Clients, Head, Ukreximbank Dmytro Tatarko, Director of Corporate Business Department, Ukrgasbank Oleksandr Isniuk, Head of Agri Desk at Ukrsibbank Artem Gavryshyn, and Corporate Business Director at Raiffeisen Bank Aval Ruslan Spivak.
How could agricultural companies earn more? Innovations will be discussed at the Agrarian Panel by Olga Trofimtseva, Acting Minister of Agrarian Policy and Food of Ukraine, Dmitry Motuzko, Director of the project "Adampolsoya" at ATK; Andrii Kiianenko, Head of Innovation Department at MHP, Bohdan Kryvitskyi, CINO at IMC Company, and Artem Belenkov, founder of Smart Farming. The discussion will be moderated by CEO of Advanter Group Andrii Dligach
Participants will have not only a rich conference program but also the traditionally bright networking party at the City Food Market. This year, a visit to the new grain terminal MV Cargo will be added to informal communication. Guests will be able to see the latest equipment and advanced facilities of the largest investment project in the agricultural sector of Ukraine in recent years. Sergiy Fedorik, Project supervisor at MV Cargo project, will talk on key challenges in the management of design and construction in a large international project in Ukraine.
Registration for Grain Ukraine is available on grain-ukraine.com.
The organizer of the conference — TIS group of terminals, co-organizer — IdeasFirst company. Primary sponsor — GSI company.
The Grain Ukraine Conference is an international industry platform for the dialogue of the largest representatives of the agrimarket, heads of Ukrainian agri-food companies, commercial and investment banks, as well as technological trend setters in the agrosphere. It discusses the latest trends in the agrarian market, as well as the development of sustainable business models and the introduction of technological agricultural innovations.