Yesterday, a meeting with representatives of DT World (UAE) was held at the President's Office. It was dedicated to the reform of the Ukrainian customs. This was reported by the press service of the Office. The company owns one of the largest port operators in the world, DP World, and specializes in trade facilitation solutions and services. Representatives of the Emirati company offered Ukraine cooperation in reforming, modernizing Ukrainian customs, as well as simplifying, accelerating and improving its work.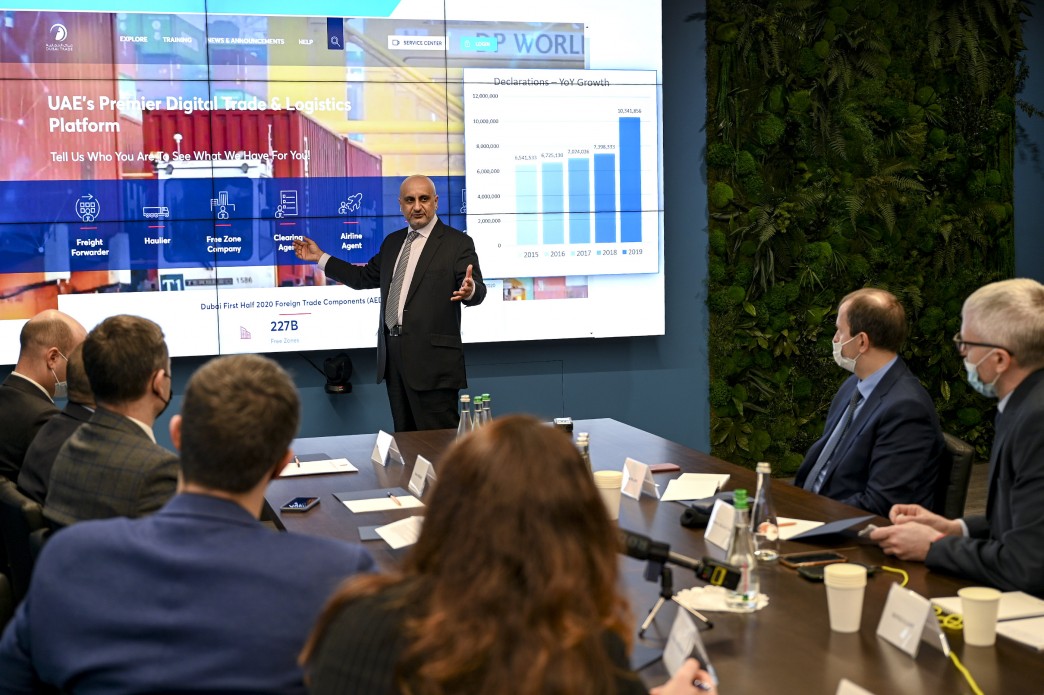 DT World COO Mahmood Al Bastaki said that the company has experience working with customs services in more than 100 countries around the world. They offer solutions that help reform and modernize customs, improve the protection of state borders against illegal movement of goods thanks to an automatic risk assessment system for all transactions.
"The implementation of the approaches and solutions we propose will result in an increased trade volume and national GDP growth. Ukraine can significantly improve its logistics performance index (LPI) of the World Bank, which is a reference point for investors", — Mahmood Al Bastaki emphasized.
In turn, Deputy Prime Minister Mikhail Fedorov noted that the key problem for Ukraine is not IT development, but the reengineering of processes. Therefore, he asked if the company could help in this matter within the scope of potential cooperation. The head of DT World proposed to organize an appropriate team that will study the Ukrainian system, conduct a comprehensive audit, and offer the Ukrainian side a roadmap for future work.
It should be noted that the Deputy Head of the Office of the President Yulia Sviridenko proposed to focus primarily on the development of the roadmap and submit it to the management for consideration.