On Monday, a Vietnamese container ship hit a crane at a construction site for a bridge on the Long Tau River, south of Ho Chi Minh City, Maritime-executive reported. At about 6 am on Sunday, the Phuc Khanh container ship descended the Long Tau River from Ben Nge Port in Ho Chi Minh City to Haiphong. At about 08:30, as he approached the bridge, he lost power and hit the barge, and then crashed into a tower crane that was adjacent to the bridge support. According to Vietnam Expressway Development Investment Corporation (VEC), the crane fell to the deck of the vessel, damaging part of the cargo. The total damage is estimated at approximately $ 850,000.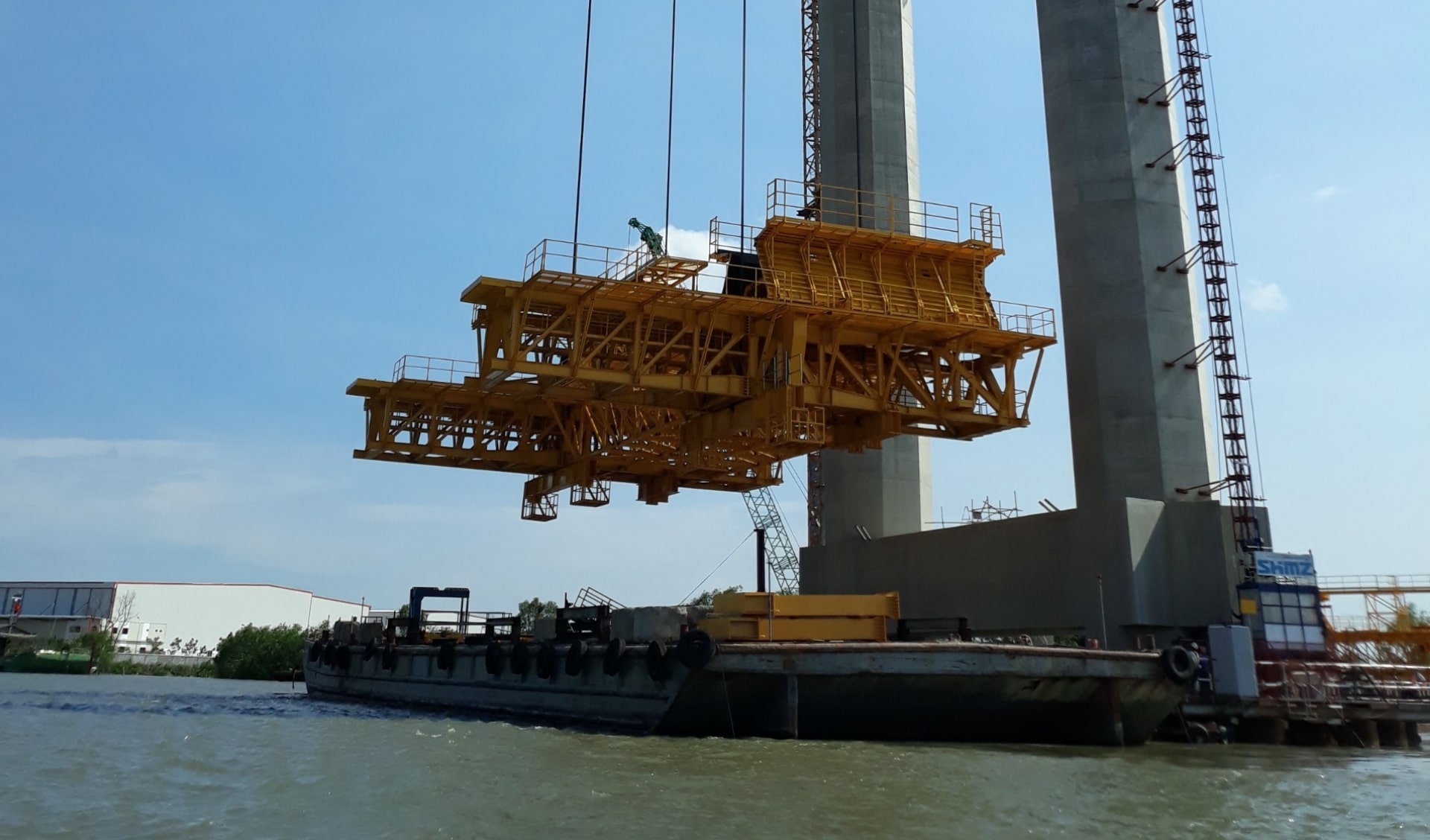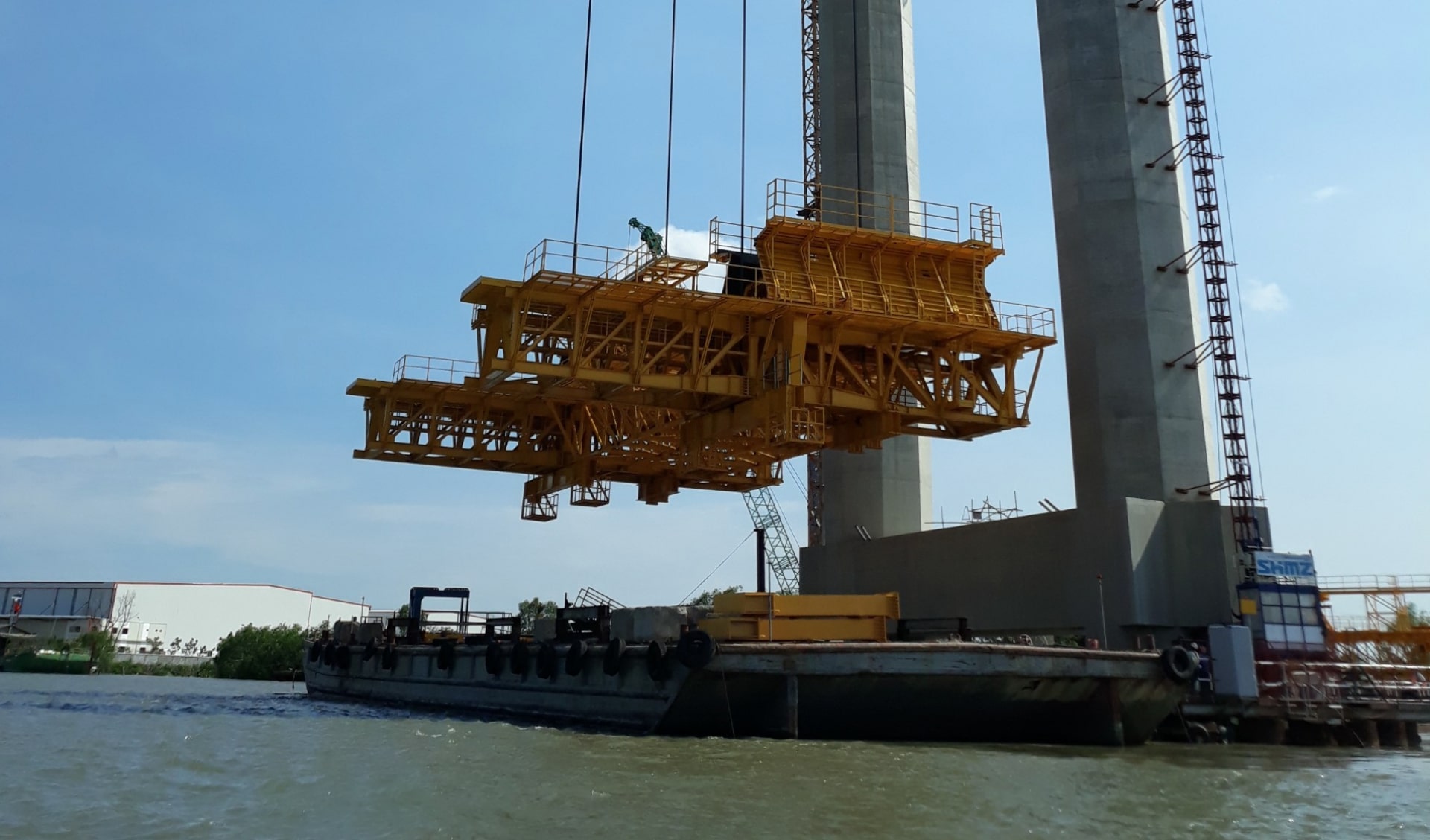 The Phuc Khanh vessel has returned to Ben Nge port, according to AIS tracking data. At the time of the accident, there were about 350 containers on board, the degree of damage to the cargo is estimated.
The Binkhan Bridge Project is part of the Ben Luc-Long Thanh Expressway being built by Sumitomo Mitsui and Vietnamese partner Civil Engineering Construction Corporation. The $ 1.6 billion project is the longest motorway in southern Vietnam.