With a nominal capacity of 15,262 TEU (twenty-foot equivalent units), the 353-meter Maersk Honam is by the biggest ship on our list of modern container shipping disasters. In fact, it is the only one that is referred to as an Ultra Large Container Ship, or ULCS, which are among the largest vessels currently on the water. The Maersk Honam is also the younger ship on our list, having just recently been delivered by South Korea's Hyundai Heavy Industries in 2017. The vessel, while loaded with a total of 7,860 containers (corresponding to 12,416 TEU), reported a serious fire in one of its cargo holds on Tuesday, March 6, while heading west in the Arabian Sea approximately 900 nautical southeasts of Salalah, Oman.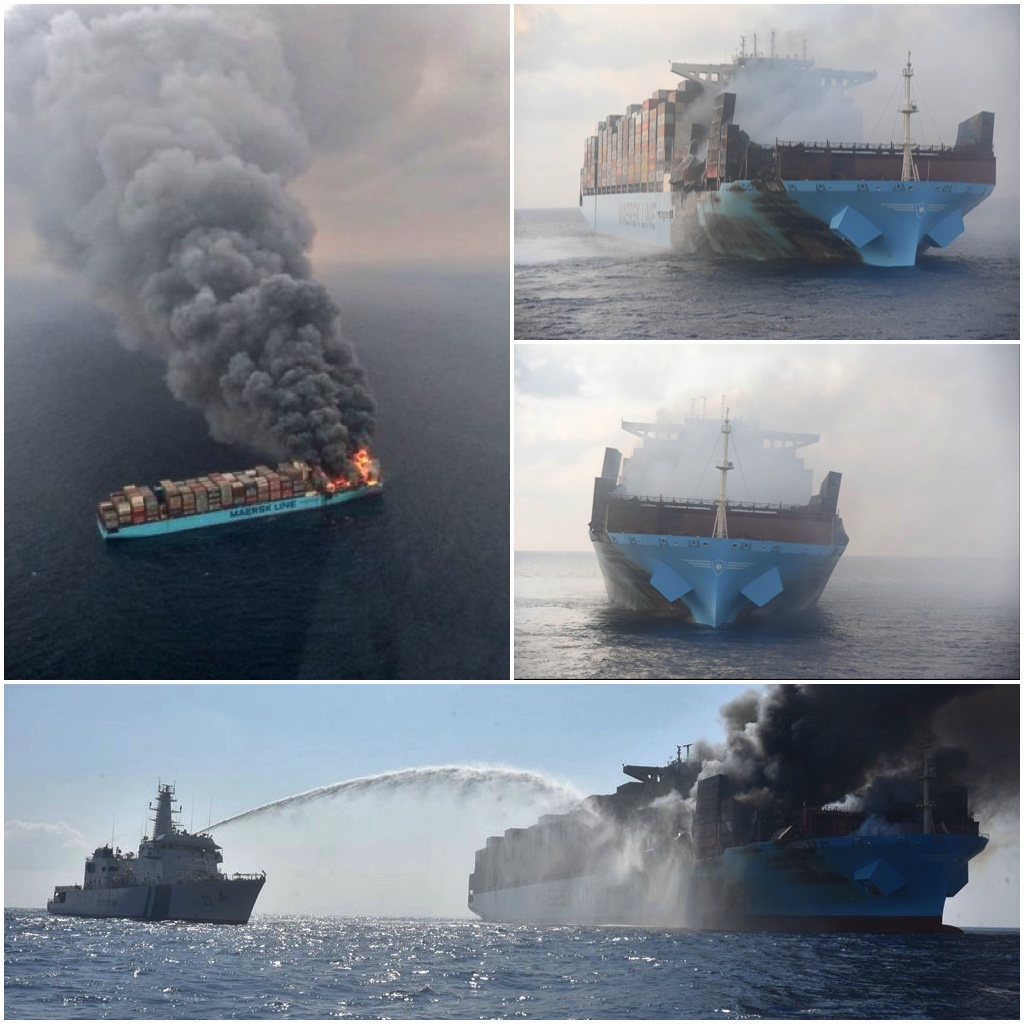 Of the 27 crew members on board, 23 were evacuated to nearby containership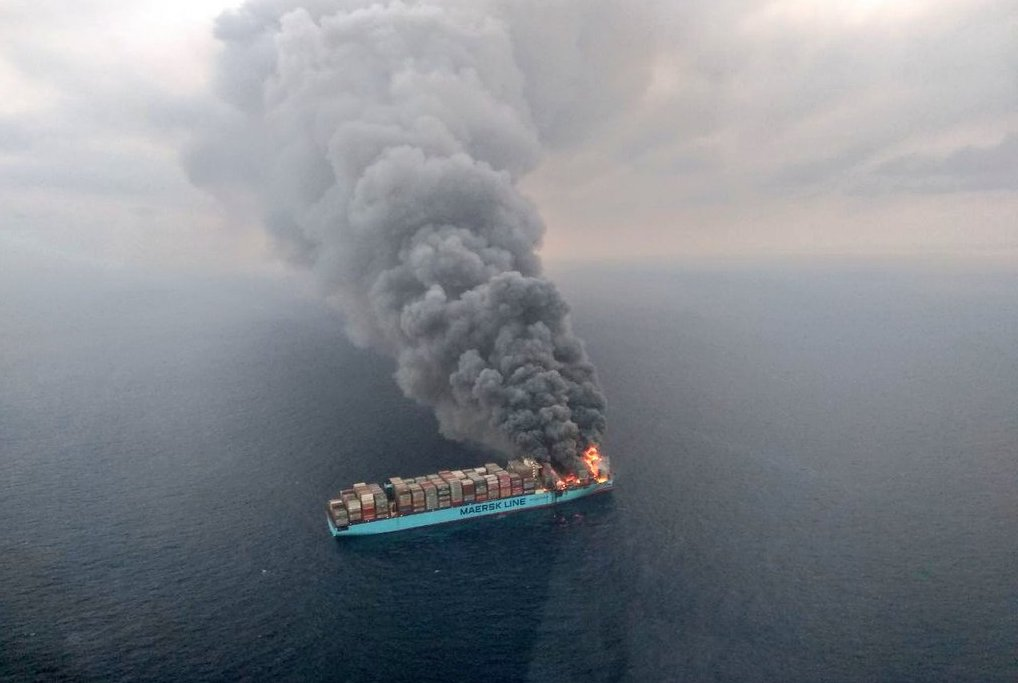 Tragically, five crew members has died as a result of the accident. One week after the fire began, it has now burned through the entire cargo area from the bow to the superstructure. Although reports now suggest that flames have been contained on board the vessel, the fire at one point was so large that it could be seen from space. As it stands now, Maersk Line has confirmed that four crew have died and one remains missing. The company says that a full investigation will be conducted to determine the cause of the fire.