The CMA CGM Jacques Saade, the world's largest liquefied natural gas (LNG) container ship, makes its first call at Southampton, UK. The 23,000 TEU vessel is completing its maiden voyage from Asia to Europe.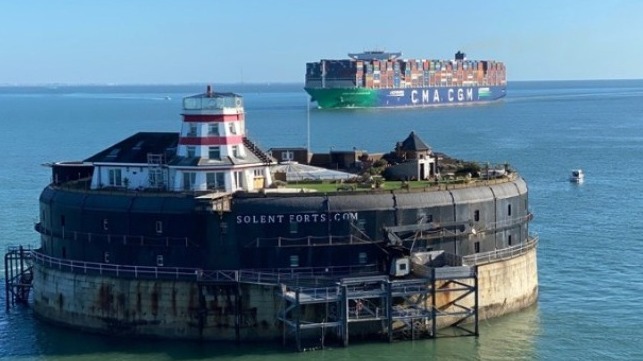 Earlier, on October 26, the ship made its first call to Europe, Malta. The container ship will continue to Dunkirk, Hamburg and Rotterdam before heading back to Asia.
On September 22, it entered the CMA CGM fleet and is currently performing its maiden voyage on the FAL 1 service on the Asia-Europe trade. The container ship is 400 m long and 61 m wide.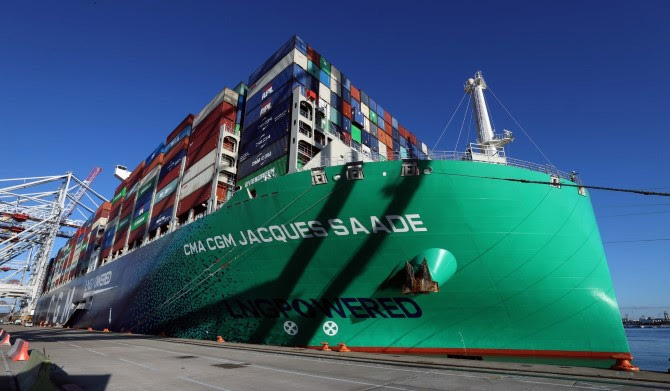 The CMA CGM Group's new flagship set a new world record when she left Singapore with a load of 20,723 full containers. The last world-record load was set in May when HMM Algeciras departed Yantian with 19,621 TEU of cargo on board. The Algeciras holds the current title of the world's largest container ship, edging out the CMA CGM Jacques Saade and the MSC Gulsun with a nominal capacity of nearly 24,000 TEU.
«Shipping» magazine Odessa