International shipping groups are calling for greater cooperation on a policy for migrants rescued at sea following Italy's move to refuse ships carrying migrants from entering its ports. The International Chamber of Shipping (ICS) on Monday issued a press release saying the shipping industry is growing increasingly concerned about the new policy of the Italian Government to close its ports to migrants rescued by ships at sea. The press release comes after a Maersk container ship, the Alexander Maersk, diverted its course at the request from the Maritime Rescue Coordination Centre in Rome to pick up 113 migrants in need of rescue in international waters off southern Italy last Friday.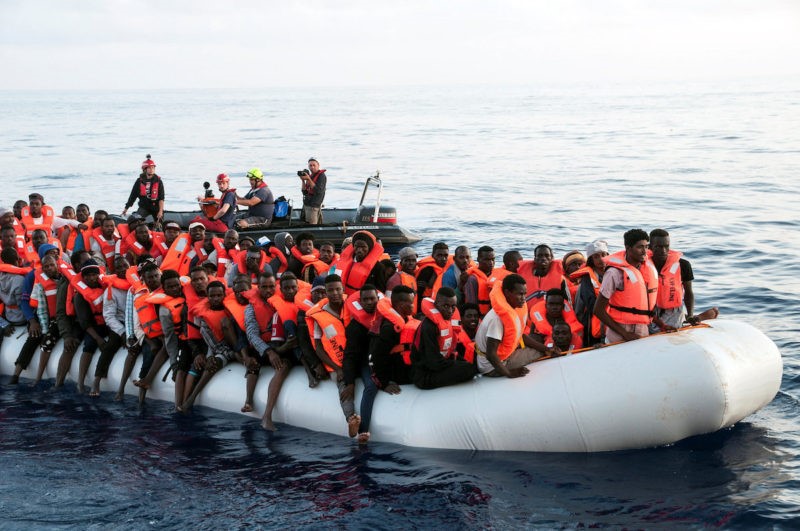 "The vessel is receiving timely support from the Maritime Rescue Coordination Centre, who Saturday evening disembarked five persons from the vessel, mainly children and one pregnant woman, and delivered supplies to the vessel such as blankets and food," Maersk said in a statement provided to gCaptain.
As of Monday, the Alexander Maersk was at anchor off Sicily awaiting instructions from government authorities about where to disembark the migrants. Ships traveling in international waters are obligated to assist persons in distress under the Safety of Life at Sea (SOLAS) convention. SOLAS further obligates governments to "ensure that masters of ships providing assistance by embarking persons in distress at sea are released from their obligations with minimum further deviation from the ships' intended voyage." On two occasions this month, Italy has refused humanitarian NGO ships carrying hundreds of migrants each to dock at its ports. The ICS is now calling on all EU heads of government ahead of a summit later this week to the concerns raised by Italy to come up with policy that will ensure the "prompt and predictable disembarkation" of migrants. The ICS statement also warned that following the election of the new Italian Government, the crisis now seems to be taking an ever more political direction.