Despite inclement weather, the Royal Navy ship HMS Forth delivered a shipment of vaccines to one of the most remote settlements in the world — Tristan da Cunha. It is an isolated island about 1,500 nautical miles west of South Africa. HMS Forth was the first ship to visit the island in eight months and the first Royal Navy ship to visit in six years.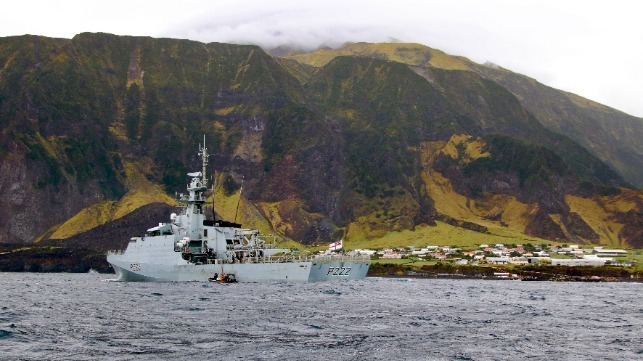 The vessel delivered doses of Oxford-AstraZeneca Covid vaccine to residents of Tristan da Cunha Island. The vessel will need to travel back and forth prior to severe storms in the South Atlantic. Tristan da Cunha has no airport and its only harbor is not suitable for winter use in the southern hemisphere.
The voyage was not easy. The crew had to make careful navigation decisions to minimize the effect of wind and currents on fuel consumption. As for the vaccine, the AstraZeneca formulation keeps well at temperatures up to 46 Fahrenheit, which greatly simplifies transport. The crew checked the temperature regularly. This was the only chance to deliver the vaccine to the residents. And the mission was completed successfully.
Shipping magazine, Odesa