Rescuers and the Norwegian Coast Guard fought hard yesterday against high winds and storms, and in the end they managed to cope and prevent the disaster. They attached a towing line to the Eemslift Hendrika. As a reminder, the vessel got stuck about 40-50 nautical miles west of Alesund, Norway, during a storm with a hurricane wind. On April 5, part of the cargo on board the vessel shifted. The captain gave a distress signal, most of the crew were taken to safety, while the captain and three crew members remained on board, trying to cope with the situation. The vessel was cut off from electricity on the same day, as a result of which the captain and the remaining crew left the vessel.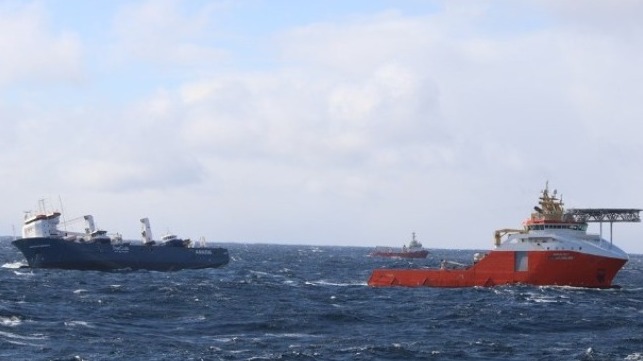 "In the evening, an operation was successfully carried out to bring the crew of the Dutch rescue company Smit Salvage and the lifeguard on board the Eemslift Hendrika. They managed to connect the vessel with two tugs — both at the bow and at the stern," the press service of the Norwegian Coast Guard said.
The authorities are afraid of an oil spill, because it could lead to an environmental disaster.