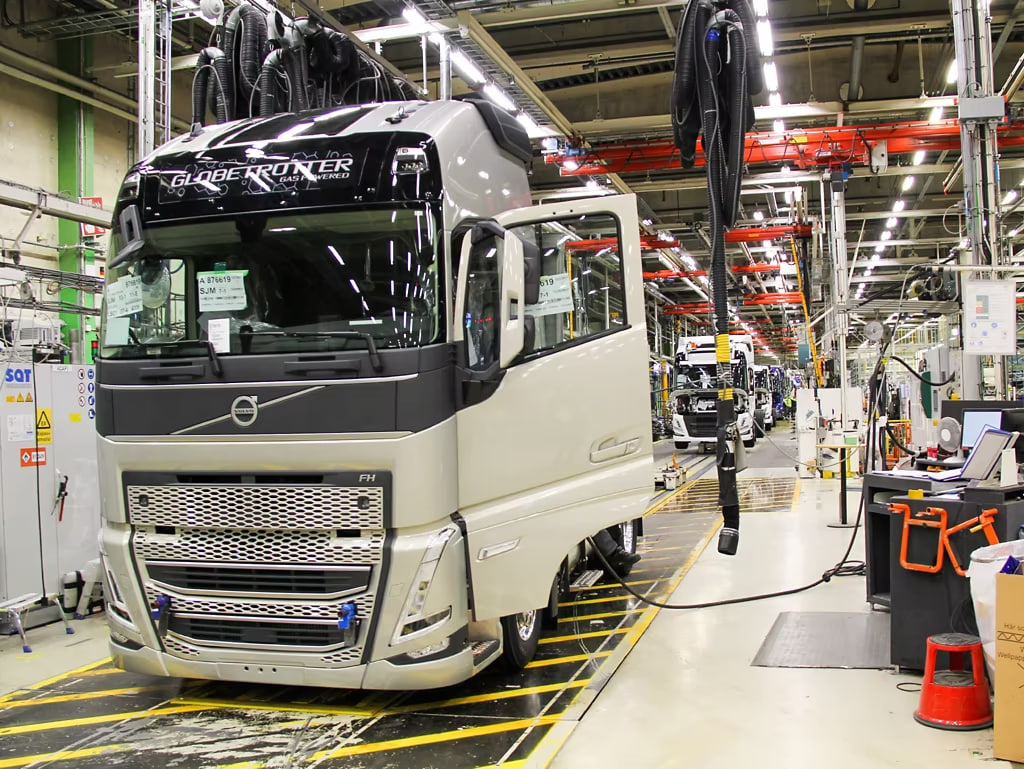 From the beginning of 2024, new European safety rules will apply to trucks. These rules will apply to trucks with a mass of more than 3.5 tons registered after July 2024 in the European Union. From now on, carriers will be required to install additional equipment on their trucks, which will be carefully monitored.
According to information provided by the European Commission, the necessary equipment for trucks will include:
Speed warning system on certain sections of the road.
Rear camera for assistance when reversing.
A radar that will warn of the presence of objects or people in the side areas of the truck.
Automatic sensors that will activate warning lights in case of sudden braking.
A radar that will warn the driver about the presence of people or objects in front of the truck.
A system that will monitor the length of time the driver spends behind the wheel and will warn about his fatigue.
Tire pressure control system, in particular on trailers and semi-trailers.
Installation of a blocking device for alcohol. This device will turn off the ignition until the driver passes a breathalyzer.
During 2026-2029, it is planned to install three types of systems:
In 2026, a system will be implemented that will monitor the behavior of the truck driver and notify him of the loss of attention and concentration.
In 2029, a system will be implemented that will record information about the movement of the car before the accident.
Also in 2029, a specially designed cabin will be introduced, which will reduce «blind spots» and provide better visibility of the track for both cyclists and pedestrians.
In addition to the member states of the European Union, Turkey, Switzerland, Norway and England are showing interest in the new rules.