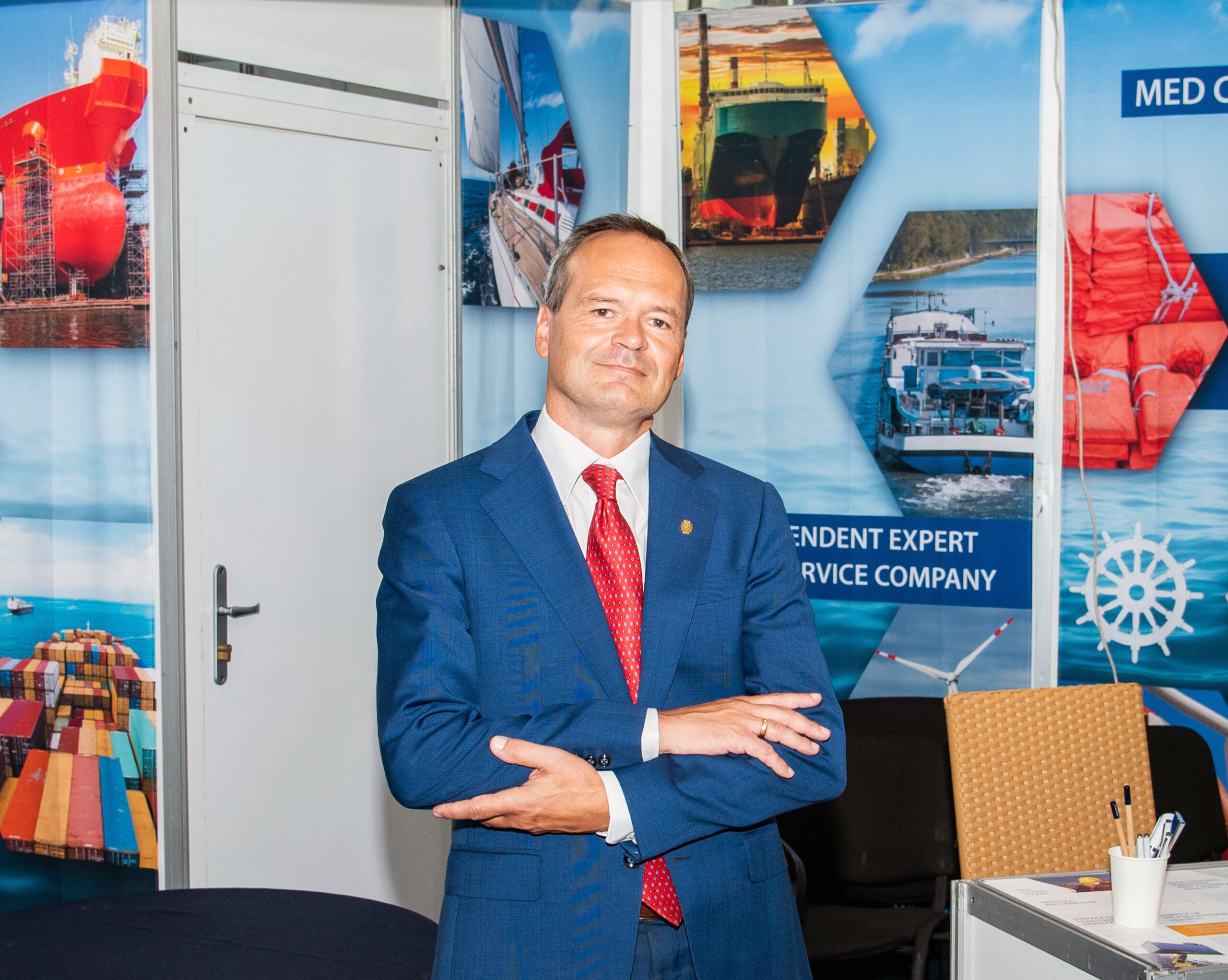 Grzegorz Pettke
Polski Rejestr Statkow
You are the representative of the Polish Register of Shipping, the Director for Ship Division. Can You shortly present Your Company?
The Polish Register of Shipping SA, established in 1936, is an independent expert institution acting on the international market which, through the formulation of the requirements, survey and issue of the appropriate documents, assists State Administrations, Underwriters and the Society's Clients in ensuring the safety of people, floating objects, land undertakings, the safety of carried cargo and that of the natural environment.
PRS is a member of the International Association of Classification Societies (IACS), which gathers the most renowned class societies. At present, PRS is authorized to act on behalf of maritime administrations of 40 countries from around the world.
We meet on the Trans Expo Odesa Fair. What made You decide to participate in this event, for the first time.
The active participation of the Polish Register of Shipping (PRS) in the current edition of the fair is a consequence of the decision on starting provision of our services in Ukraine, made in 2019. At the time, we began the activity by locating our surveyor in Mykolaiv.
We noticed the possibility to provide services of classification and statutory supervision to Ukrainian Shipowners and new constructions supervision in local yards.
Odesa is an important centre of maritime education. Do you foresee also providing training services here in Ukraine? Yes, conducting trainings, conferences and seminars is a part of our activity. We already held talks with local training and education companies, to commonly conduct trainings for large staff of sailing crews and management. We wish to present, among the others, new requirements for the reduction of greenhouse gases, the energy efficiency, the application of new fuels and propulsion machinery, alternative supervision over ship engine room, cybersecurity within the framework of International Safety Management (ISM) Code.