The container shipping market is to see a healthy demand growth that will outpace the fleet in 2018 and 2019, according to shipping consultancy Drewry. This would result in a better supply-demand balance and slightly higher freight rates and profits for carriers, Drewry said in its latest Container Forecaster.
"The bad news for carriers is that they are unlikely to see the very strong demand growth rates of early 2017 for the foreseeable future. The good news is that while port handling growth may have peaked, they can still expect more than adequate volumes for at least the next two years," Simon Heaney, senior manager, container research at Drewry, said.
Subtle changes to the order book, mainly in the form of delivery deferrals, have softened this year's new capacity burden and had a positive effect on supply-demand equations for both 2018 and 2019.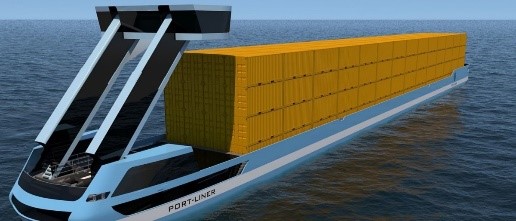 "The top-heavy delivery schedule for 2018 with the majority of ULCVs being delivered in the first quarter has depressed our supply-demand index, but the balance will improve as the year progresses," said Heaney. "Unfortunately for carriers this won't come soon enough to erase the negative sentiment for annual contracts, hence why we only anticipate a small uplift in average freight rates for the year." "We did build in some element of trade deflation based on past rhetoric and actions," said Heaney. "A trade war is not yet inevitable, but given the lack of details, quantifying the risk to container shipping is very difficult. For example, much of the hi-tech goods considered liable to tariffs will be airfreighted rather than move on the water. In a worse-case scenario we believe as much as 1% of the world's loaded container traffic could be exposed, and were the situation to become real we would clearly have to revise our demand forecasts downwards." 
Heaney added that renewed new build contracting activity is not yet at the level that risks worsening the supply-demand balance. Drewry's forecasts were finalized before the escalation in trade hostility between the US and China.