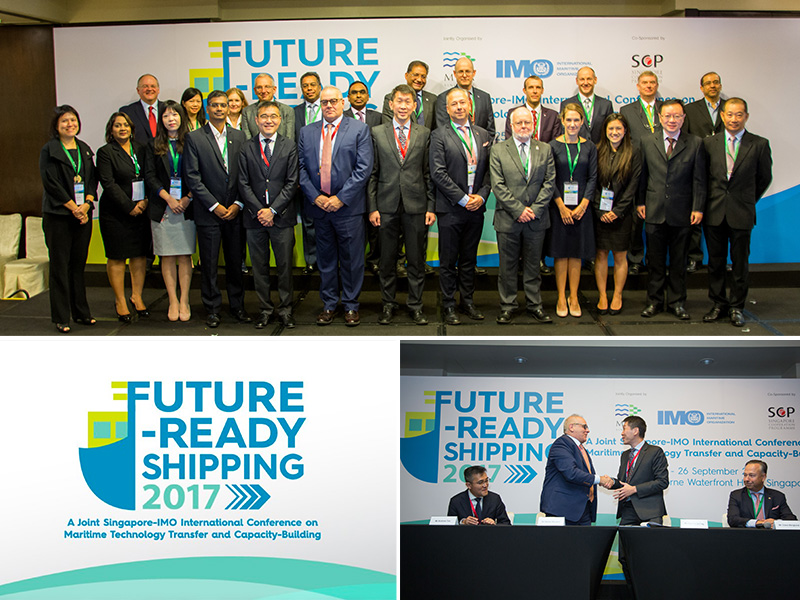 "No stakeholder, alone, can deal with the complexities the planet faces in addressing the challenge of climate change," said IMO's Director of the Marine Environment Division, Stefan Micallef, as he opened the joint Singapore-IMO International Conference on Maritime Technology Transfer and Capacity-Building also known as Future-Ready Shipping Conference 2017, held in Singapore (25-26 September).
The Conference looked at future collaborations that can drive discussions towards identifying opportunities that can have an impact on the shipping industry as it moves towards decarbonization. The event also included sessions covering the latest trends in maritime and port energy efficient technologies; the regulatory framework; and market access and potential solutions to meeting countries' needs in capacity-building and technology transfer.
During the conference, it was announced that the Global Industry Alliance (GIA), a group of maritime stakeholders supporting transitioning shipping and its related industries towards a low carbon future, has welcomed two new members: Bureau Veritas and the Port of Rotterdam.
Following the Conference, the GloMEEP project – executed by IMO to support the uptake and implementation of energy efficiency measures for ships — will hold a workshop on the "Development of maritime energy efficiency and emissions strategies and their implementation."