The press service of the Ministry of Infrastructure reported that Ukraine is interested in potential cooperation with the Belgian port of Ghent, namely in the implementation of promising concession projects in the port industry and in providing advisory support to foreign colleagues. The visit of the Minister of Infrastructure to the port of Ghent became part of the working trip of the government delegation headed by the Prime Minister of Ukraine Denis dived into Brussels.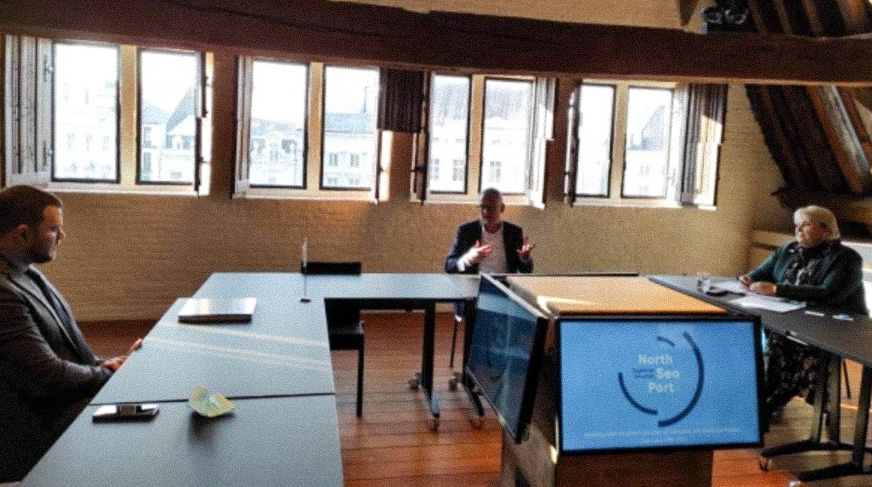 "One of the priority directions of the Ministry's activities is the implementation of promising infrastructure projects with the involvement of public-private partnership mechanisms. And we already have successful examples of such cooperation. This is a concession transfer of the first seaports of Ukraine Olvia and Kherson with a total investment of about $ 134 million. Therefore, we continue to prepare the next investment projects in the maritime and other industries and would be very grateful for your professional help and support in the development of Ukrainian ports, "commented Vladislav Krykliy.
Among the potential areas of cooperation with the port of Ghent, the minister noted:
— development of a network of inland waterways and inland multimodal transport;
— design and implementation of modern port communication systems;
— operation and maintenance of locks;
— availability of seaports and effective management of port traffic;
— port dues;
— priority in the development of ports;
— efficient management of river berths.
Let us remind you that the port of Ghent is the second most important in Belgium. It is located at the mouth of the Scheldt and Lys rivers and is connected to the sea by a 32-kilometer artificial canal. The port handles iron ore, coal, paper pulp, oil, grain, steel and metallurgical industry products, refined petroleum products, and cement.