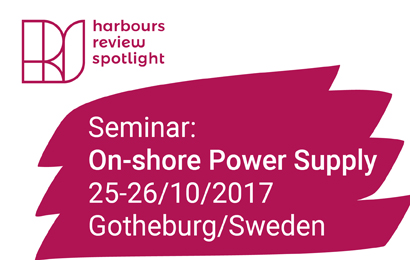 HRS: On-shore Power Supply – second edition of the seminar dedicated to the current state of development of the On-shore Power Supply (OPS) infrastructure in the Baltic region. The seminar is organized in cooperation with the editor crew of the Harbours Review magazine and Actemium, under the patronage of the Baltic Ports Organization.
Join us in Gothenburg, Sweden, on 25-26/10/2017 and discover everything there is to know about one of the key elements of the Baltic port industry's "green agenda".
The second edition of the HRS: OPS seminar will further examine the ins and outs of this innovative technology, while at the same time considering the regulatory framework and investment opportunities driving its ongoing development.
EXCLUSIVE ACCESS: A tour of Port of Gothenburg, showcasing the OPS technology in use, is part of the event!
Harbours Review Spotlight: OPS will be carefully followed and then summed up by the editors of the Harbours Review. Their commentary and evaluation will be sent out and made available to a base of over 40.000 stakeholders from the transport industry. The publication will prove an invaluable source of information on the current state of the OPS development in Europe. Don't miss it!
OPS is set to have a big impact on the port industry – be there when it happens!
Important links:
Seminar agenda: http://hrspotlight.eu/assets/files/archive/agenda/hrs-ops-agenda.pdf
Seminar website: http://hrspotlight.eu/conference/
Registration info: http://hrspotlight.eu/registration-form.html