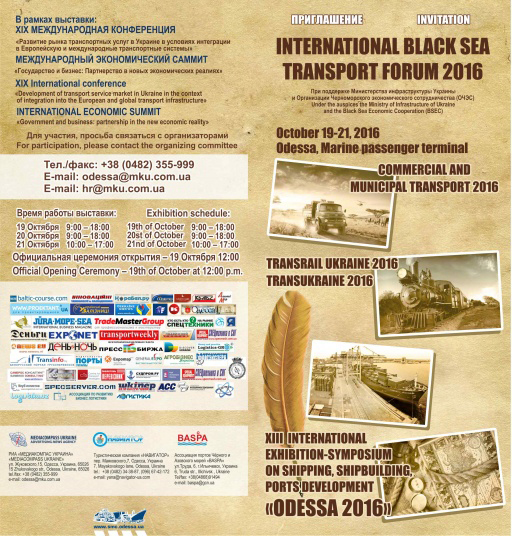 Three-day International Black Sea transport forum will start 19 October in Odessa marine passenger terminal. It will bring together hundreds of Ukrainian and international companies including the «key players» of national transport industry.
The forum consists of series of international events including exhibition-symposium on shipping, shipbuilding and ports development Odessa 2016, exhibitions TransUkraine 2016, TransRail Ukraine 2016 and Commercial & Municipal Transport 2016.
Moreover, XIX International Conference «Development of transport service market in Ukraine in the context of integration into the European and global infrastructure», International Economic Summit «Government and business: partnership in the new economic reality» and Round table on Ukrainian crewing will take place.
International Sea magazine «Shipping» is an official information partner of International Black Sea transport forum.