Difficult work at sea, pandemic and contract renewals all affect the psychological state of seafarers. The happiness index is dropping lower and lower. All this prompted the developers to create a new service that will somehow brighten up stay on board.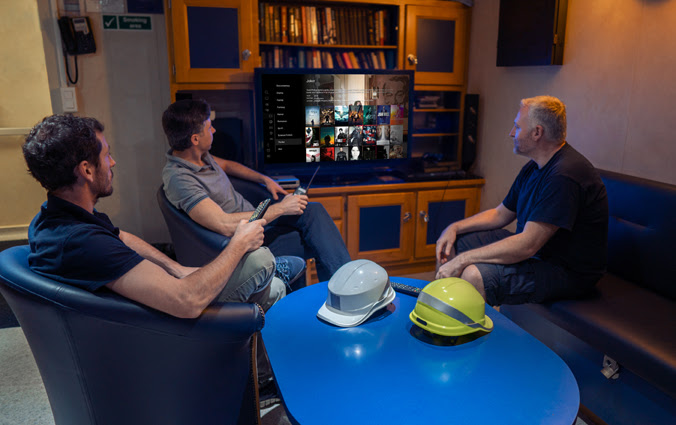 Infotainment provider BazePort has launched BazePort Seea, an autonomous entertainment system that broadcasts movies, news and work information. The service is designed for commercial ships with crews of up to 35 people on board. The development of the BazePort Seea focused on both information and entertainment. Now the primary task for shipowners and managers is to create the best conditions for work and rest on board their ships, the developers say.
The Norway-based company, which already provides services to offshore and ferry operators, believes it needs a more modern and faster way to communicate than email. BazePort Seea allows to publish text, images and videos. Thus, the crew receives information about safety, training and more. The entertainment component reminds the well-known Netflix. There is a lot of different content: a large number of films, videos, and more. In addition, Baze works with renowned news providers such as BBC, CNN, Euronews and TV Patrol and maintains RSS feeds and podcasts.
Magazine «Shipping» Odessa