Be extremely careful when you hear about the following companies!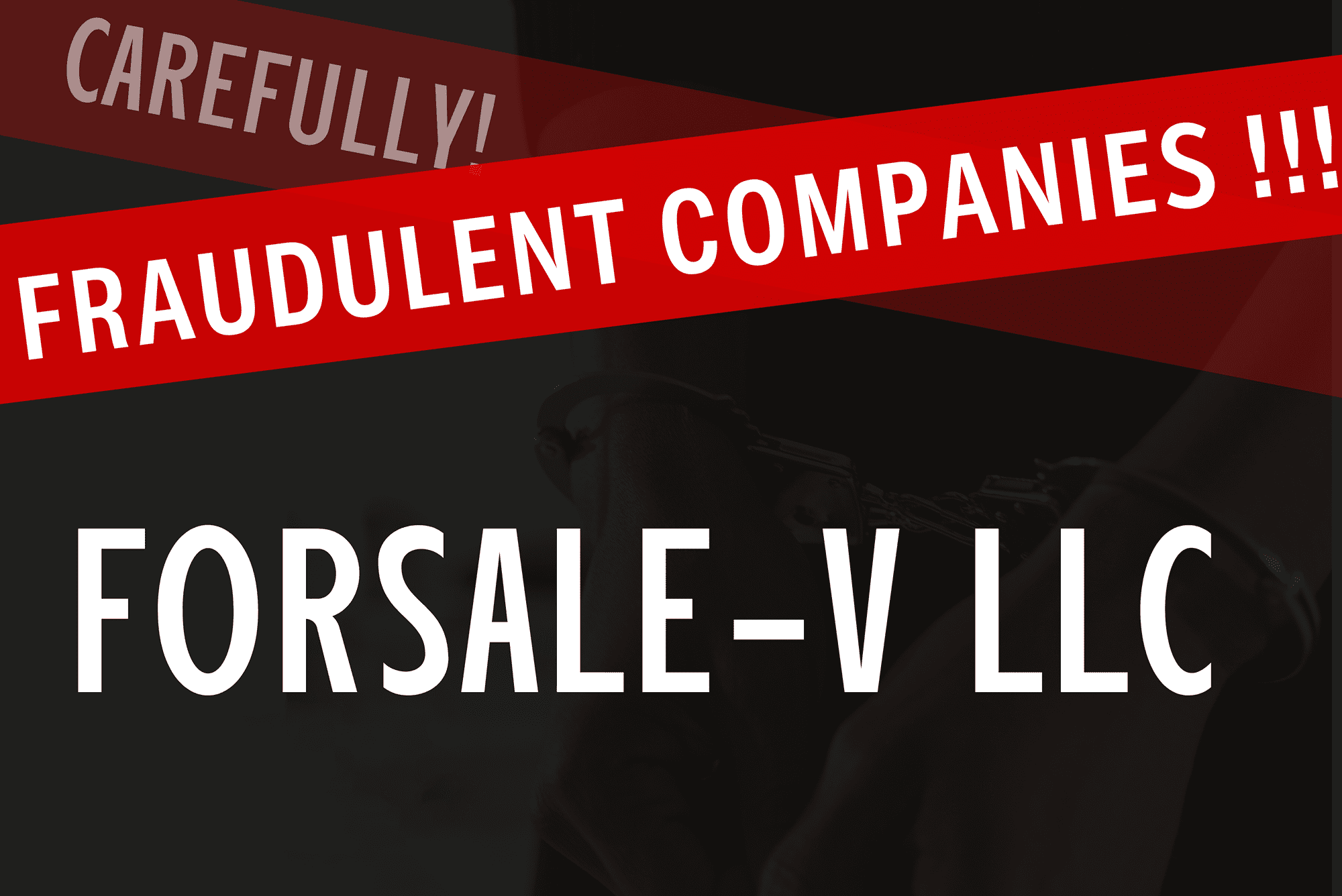 The company Forsale-V LLC, which is actually manipulated by Roman Volodymyrovych Tarasov, who is also managed by AF-Group LLC (EDRPOU 42398892) https://www.a-f.com.ua/, was used as a front company for fraudulent activities.
Between LLC Strateg Ukraine and Forsale-V LLC there was an agreement on the supply of goods in the amount of more than 3.6 million hryvnias, which were paid by the former as an advance payment for the supply. Despite the long-term and fruitful cooperation, Forsale-V LLC took over the funds of LLC Strateg Ukraine.
We draw your attention to the fact that for almost 20 years LLC Strateg Ukraine has been one of the most reliable manufacturers and suppliers of toys, goods for creativity in Ukraine, which always fulfills its obligations to counterparties on time and in full amount.
What was going on?
The relevant invoices were sent to Forsale-V LLC from the following e-mail addresses: ssuslov@a-f.com.ua, customs@a-f.com.ua, (copies of documents were also sent to the e-mail address ikatasonova@a-f.com.ua), and communication took place regarding the indicated cooperation with the following persons: Yuliya Kobzar, Serhiy Suslov (ssuslov@a-f.com.ua).
Later, LLC Strateg Ukraine paid the invoices for the total amount of UAH 3,638,034.6.
Starting from the middle of February 2022, LLC Strateg Ukraine repeatedly appealed to the representatives of Forsale-V LLC with demands to deliver goods, but the employees of Forsale-V LLC stopped responding to the appeal.
Later, the director of LLC Strateg Ukraine appealed to Tarasov Roman Volodymyrovych regarding the need to deliver goods or return funds.
After that, the family of the director of LLC Strateg Ukraine used to receive constant threats. At first, threatening calls came from Ponomarenko Oleg Mykolayovych, who introduced himself as an employee of the Shevchenkiv District Police Department. Then Volodymyr Viktorovych Ostapenko, who also repeatedly called and introduced himself as the head of the investigation of the Shevchenkiv police department and threatened on the phone together with Suslov Serhii, entered the territory of the LLC Strateg Ukraine enterprise, threatening the life and health of the management in the presence of numerous witnesses.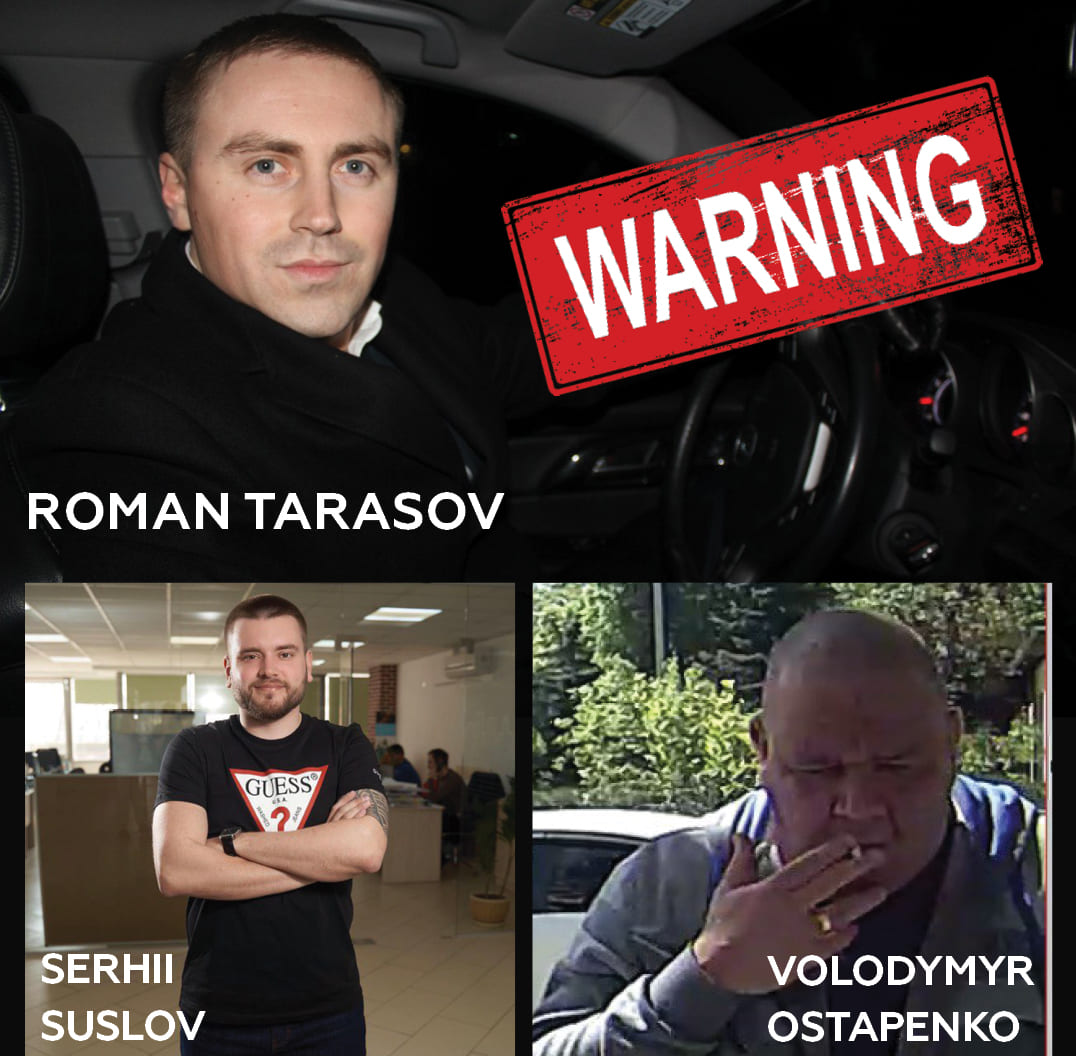 Pay attention:
Forsale-V LLC was established on August 5, 2020, identification code No. 43753760, Ukraine, 04123, Kyiv, str. Svitlytskyi, bldg. 35, office 108/4, the founder is currently Monya Vladyslav Yuriyovych, and starting from May 2021, he also became the director of the specified enterprise. However, the management of this enterprise is actually carried out by Roman Volodymyrovych Tarasov, who, being aware of the peculiarities of the legislative regulation of economic relations, organized a criminal group in pursuit of the motives of illegal enrichment.
Information about the specified actions has already been registered in the Unified State Register of Pretrial Investigations. The investigation is ongoing.